Potentially defective e-bike lithium battery recalled after 4 people got injured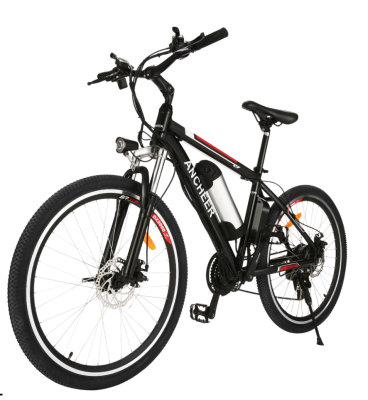 Ancheer is recalling the potentially defective lithium battery of 22,000 e-bikes. The recall decision was made after the company received 6 reports of accidents that include batteries igniting and causing sparks, fires and/or explosions. Among the 6 accidents reported, 4 resulted in burn injuries.
The battery recalled is a cylindrical battery that looks like a water bottle and is mounted on the Ancheer e-bikes model AM001907. The model number can not be found on the bike but on the packaging and on the user manual.
The recalled Ancheer e-bikes models were sold between January 2016 and June 2022 by major retailers including Walmart, Sears, Amazon, eBay, Overstock, Aliexpress, Ancheer, Newegg, Rakuten and Wish.
They were manufactured in China and distributed by Shenzhen Sailvan Network Technology Ltd. d/b/a Ancheer, of China.
Consumers who own this model are being asked to contact Ancheer to obtain a free replacement of their potentially defective battery.
Ancheer can be contacted at at toll-free at 888-661-1330 or to email the company at service@ancheer.shop. Another online option is available at https://www.ancheer.shop/pages/recalls or www.ancheer.shop and click on "Recalls" at the top of the page for more information.
Lithium battery fires have caused so much damage in NYC that NYCHA wants to ban all e-bikes and e-bike batteries from its buildings
Potentially defective lithium batteries that ignite, catch fire and sometimes explode remain a significant threat for e-bike and other micro-mobility device owners as well as people living around them. In New York City, firefighters have been responding to more and more fires caused by defective lithium batteries. While some fires only resulted in material damages, other fires have caused injuries and deaths.
After 3 people were killed in two separate lithium battery fire accidents in August in NYC, NYCHA proposed to ban e-bike and e-bike batteries in its buildings. However this proposal discourages people to ride e-bikes and is going against the city's goal to reduce carbon emissions. It is also very unfair and discriminatory  to the many delivery workers using a e-bike and living in NYCHA apartments. A better solution should be found.
Picture of the recalled e-bike: courtesy of the Consumer Product Safety Commission