Proliferation of COVID19 scams continue to hurt consumers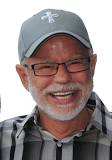 Some Covid-19 scams can cause personal injury, others will just hurt your wallet.  According to a recent article in Fair Warning, the Department of Justice had received more than 76,000 tips reporting all types of scams related to Covid-19.
Now the limited number of vaccine doses on the market has again triggered the creativity of scammers and thousands of website promoting fake covid-19 vaccine have been shut down by Federal Authorities.  Other scammers are knocking on doors to offer quicker access to the vaccine for money. There is no such thing and you should not give anybody financial compensation to secure a vaccination.  Conmen have also pretended being contact tracers to get personal information such as Medicare card numbers.
Fraudulent unapproved medicine or supplements as well as fake rapid test kits have invaded the market with phony promotions.  At the beginning of the pandemic, evangelist Jim Baker received a cease and desist notification after selling a silver solution that he claimed cured the virus in 12 hours. Another company NameCheap Inc was sued by the US government after selling fake "World Health Organization Vaccine kits online.
Some of the supplements sold  caused serious injuries to consumers. A woman from Georgia sold unapproved pesticide on EBay pretending it was a Covid-19 Cure. The Genesis II Church of Health and Healing sold a supposedly miracle solution containing industrial bleach.
Other consumers did not get injured but paid for products that were unproven to protect from  coronavirus or simply never received what they paid for. Among them, conmen in Vietnam setup more than 300 websites selling hand sanitizers and disinfectant wipes to customers who sent payment but never received their merchandise. Other scammers created websites pretending they were the Lysol or Clorox manufacturer and organized Lysol and Clorox flash sales duping consumers to pay  high prices for cleaning supplies that never showed up.
Fake allegations about the curing effects of some medicine such as Ivertmectin or hydroxychloroquine powder have lead consumers to rush to buy these medications even though there is actually no proof that they are efficient to cure Covid-19.  While small consumers got duped into paying usually small sums of money, the Oklahoma Governor, Keving Sitt, got the State Health Department to purchase $2 million of hydroxychlorine that they are now trying to resell (see article in the New York Times)
Picture of televangelist Jim Baker: courtesy of Wikipedia