NY Construction site among top 10 OSHA fines for Q4 2020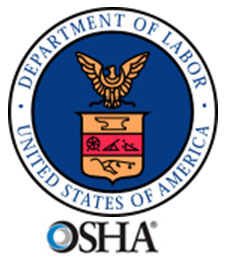 A NY contractor was fined $138,000 for putting his employees at risk of dangerous construction accidents by not respecting multiple OSHA safety rules. OSHA investigators visited a Multifamily Housing Construction site located at 176 E. Denison Parkway in Corning, NY, and found that the contractor Riedman Cos., a non unionized contractor from Rochester, did not set up an enclosed chute to dispose of waste material from heights of 20 feet or more. Additionally, employees working at heights of 6 feet or more were not provided with adequate fall safety such as personal fall arrest system, safety net system and guardrail system.  As a result the contractor was hit with one willful violation and a $121,443 fine for  the absence of fall protection and 2 serious violations with fines of $10,409 for dangerous disposal of waste material and $ 6,940 for unsafe stairways.  The violations are being contested by Riedmans Cos. The total fine was the 8th highest OSHA fine received in the US during the last quarter of 2020.
The highest fine was issued to Fabcon Precast LLC in Ohio after a worker died at their facility. Fabcon was hit with a total of 10 serious and 5 willful violations for a total fine of $451,079 which is now being contested by the company.
The second highest fine was in an amount of $299,825 for a painting and restoration comapny that exposed its workers to methylene chloride and violated lead safety and cadmium standards. The company, Fortune Restoration Painting & Masonry in Illinois had already been hit with similar violations in 2014.
A roofing company, also in Ohio received the third highest OSHA violation during the last quarter of 2020.  On one of the construction sites operated by Mike Kruger, OSHA found a very hazardous situation. The roofing company was penalized with 3 willful violations for a total of $237,490. The first was for a violation of general safety and health provisions, the second one for not training workers and the third one for not having fall protections.
Again fall protection violations were on the top of OSHA violations during Q4.
More info on the other top 10 OSHA fines on Construction Dive
OSHA logo: courtesy of Wikipedia
https://www.constructiondive.com/news/top-osha-fines-of-q4-2020-include-citations-for-4-deaths/593866/