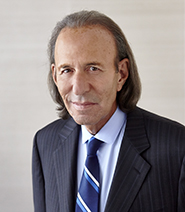 Tony, as he was known to his friends, family and colleagues was a man who dedicated his life to helping those who were less fortunate. Tony was born on December 24, 1948, the son of one of the preeminent trial attorneys in the country Harry A. Gair, and one of the first women to graduate from NYU Law School Harriet E. Gair.
Following in his parent's footsteps, Tony obtained his law degree in 1980, and became an associate at the firm then known as Gair, Gair and Conason. Tony immediately developed an insatiable appetite for the law, spending endless hours, reviewing trial transcripts and legal briefs in order to become the best possible advocate for his clients. Although already a successful attorney, Tony returned to school and obtained a Masters of Laws from New York University School of Law in 1985.
Throughout his over forty year legal career, Tony helped thousands of individuals obtain justice for the serious harm they suffered at the hands of others. In a career filled with noteworthy cases, Tony is most remembered for his zealous advocacy for the family of Amadou Diallo, a young unarmed black man who was shot 41 times by members of the New York City Police Department. When Tony wasn't fighting for his clients, he enjoyed spending time gardening at his cottage in Putnam County. He will be missed by all of those whose lives he deeply touched, including his family, friends, loved ones, clients and colleagues.
The funeral service for Tony will take place on Friday March 31st at  noon, at the Gair family grave site at the King David Cemetery located at 101 Mill Street, Putnam Valley. New York, 10579 .
In lieu of flowers, donations can be made in Tony's name to his law school Thomas M. Cooley (now Western Michigan University Law School).