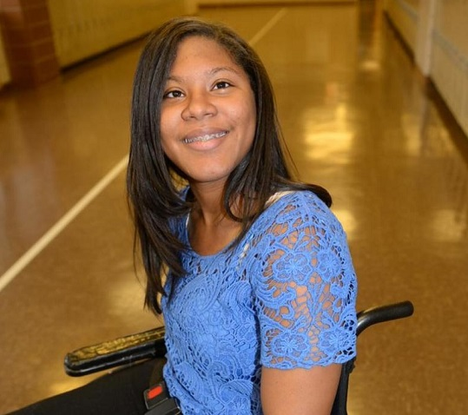 Johileny Meran Almonte, a New York teen who has cerebral palsy and needs to use a wheelchair lost her mother to cancer in 2010. Since then she has been living in a homeless shelter while she was attending high school.
Last Friday, she graduated from Juan Morel Campos Secondary School with a 95 average. The valedictorian of a class of 86 students, she obtained a full scholarship from New York University where she wants to study to become a doctor to treat children with cancer.
Her counselor, Mariela Regalado helped her to apply to multiple colleges and Almonte landed a dozen acceptances and chose NYU. The student will move from the homeless shelter to the NYU campus but she still will have to pay for clothes, school supplies, rent and medical expenses.