The Grieving Families Act that would have modernized the NY Wrongful Death Law dating from 1847 was vetoed by the NY Governor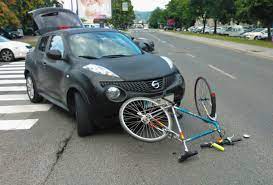 The Grieving Families Act, a wrongful death bill that would allow courts to consider emotional damages when calculating financial compensation in a wrongful death lawsuit was vetoed by NY Governor Kathie Hochul. The bill also extended the statute of limitation and extended the definition of family to not only the parents but to other loved ones close to the person who died such as siblings, grandparents or domestic partners.
Our partner, NY wrongful death attorney Jeffrey Bloom, who was instrumental in helping the bill pass the Assembly and the Senate spoke to CBS News in the video below.
New York wrongful death law has not been updated since 1847 and the bill that was passed last June with a large bipartisan majority by both chambers in Albany would have modernized the actual pre-civil war wrongful death statute
While 48 States in the US have modernized their wrongful deaths statute including 41 allowing to sue for emotional distress, New York is one of the last ones to only consider pecuniary loss when compensating survivors. As a result survivors of children, senior people and loved ones who are not earning a substantial income and have been killed because of the negligence of someone else  can not receive any compensation for the emotional distress they suffered.
Every year in New York, children are killed by careless drivers on their way to school, seniors are fatally struck by drunk drivers while crossing the road, stay at home mothers die from medical malpractice, unemployed people are killed by defective products and their grieving families have one thing in common: they are unable to obtain the compensation they deserve for the loss they suffer.  Not only the actual law is unfair to loved ones and families of victims not earning an income but it also doesn't hold accountable the wrongdoers for their negligent act.
While countless families of victims who lost a loved one in careless accidents were hoping that they would finally obtain the compensation they deserve, the bill was strongly opposed by insurance companies, hospital associations as well as the Defense Association of New York.
Democrats hold supermajorities in the Senate and the Assembly and can override the governor's veto but because the bill was passed in the previous legislative session, they are unable to do so. The only way would be to repass the bill.