The New York State Senate passed the Grieving Families Act (GFA) which allows compensation for emotional damages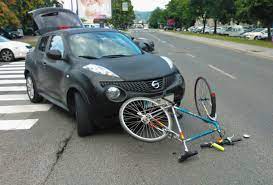 The Grieving Families Act that extends the compensable damages to include damages for emotional damages including grief or anguish caused by the decedent's death as well as loss of love, society, protection, comfort, companionship, and consortium in a NY wrongful death lawsuit was passed by the New York Senate and is on its way to be delivered to New York Governor Hochul to be signed. It also extends the statute of limitations from 2 years to 3 years and 6 months. Our partner, Jeffrey Bloom, was instrumental in the passing of this law.
The current law in New York State only allows families pursuing a wrongful death action to claim damages such as  loss of financial support, medical expenses and funeral expenses. As a result, families who lost a child, a senior person or a loved one who is unemployed and is not providing financial support are not compensated for the pain and emotional distress they suffer.  For example if a child is struck by a car driver who did not yield, the current law basically estimates that the life of the child has little to no value while if the CEO of a successful company  was fatally struck in the same circumstances, his family would probably be able to recover a significant amount of damages for their financial loss.
The actual law basically tells parents and family that the life of their loved one has no value if they are not big earners. This 19th century law is extremely unfair to grieving families in New York and if  Governor Hochul signs the new bill, these families will be able to claim the above damages they suffered when their loved one was wrongfully killed by a negligent person or entity.
The Grieving Family Act also revises the eligibility of the  distributees. Close family members eligible to recover the above damages to include not only children, spouses or domestic partners, parents, grandparents, siblings and stepparents but also permits a determination on a case by case basis if someone is a "close family member" based on the specific relationship with the deceased.