Top New York Medical Malpractice Lawyer Jeffrey Bloom to speak at the Mt. Sinai Update 2014: Breast Imaging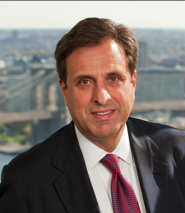 Our partner Jeffrey Bloom will be speaking about Breast Imaging Malpractice tomorrow, October 15th, at the Mt. Sinai Update 2014: Breast Imaging, a CME program designed to cover clinical aspects of breast imaging including digital mammography, breast ultrasound, breast MRI, and interventional procedures, as well as medicolegal issues. The faculty consists of twelve nationally and internationally recognized experts.
Since joining the firm following his graduation from law school in 1979, Jeffrey Bloom has carved out a reputation as one of the top medical malpractice and personal injury attorneys in New York. Known and respected by both the bench and bar as a fierce advocate on behalf of his clients. He has helped his clients successfully achieve numerous multi-million dollar recoveries.