Truck traffic in New York City: a new plan to prevent accidents and improve freight network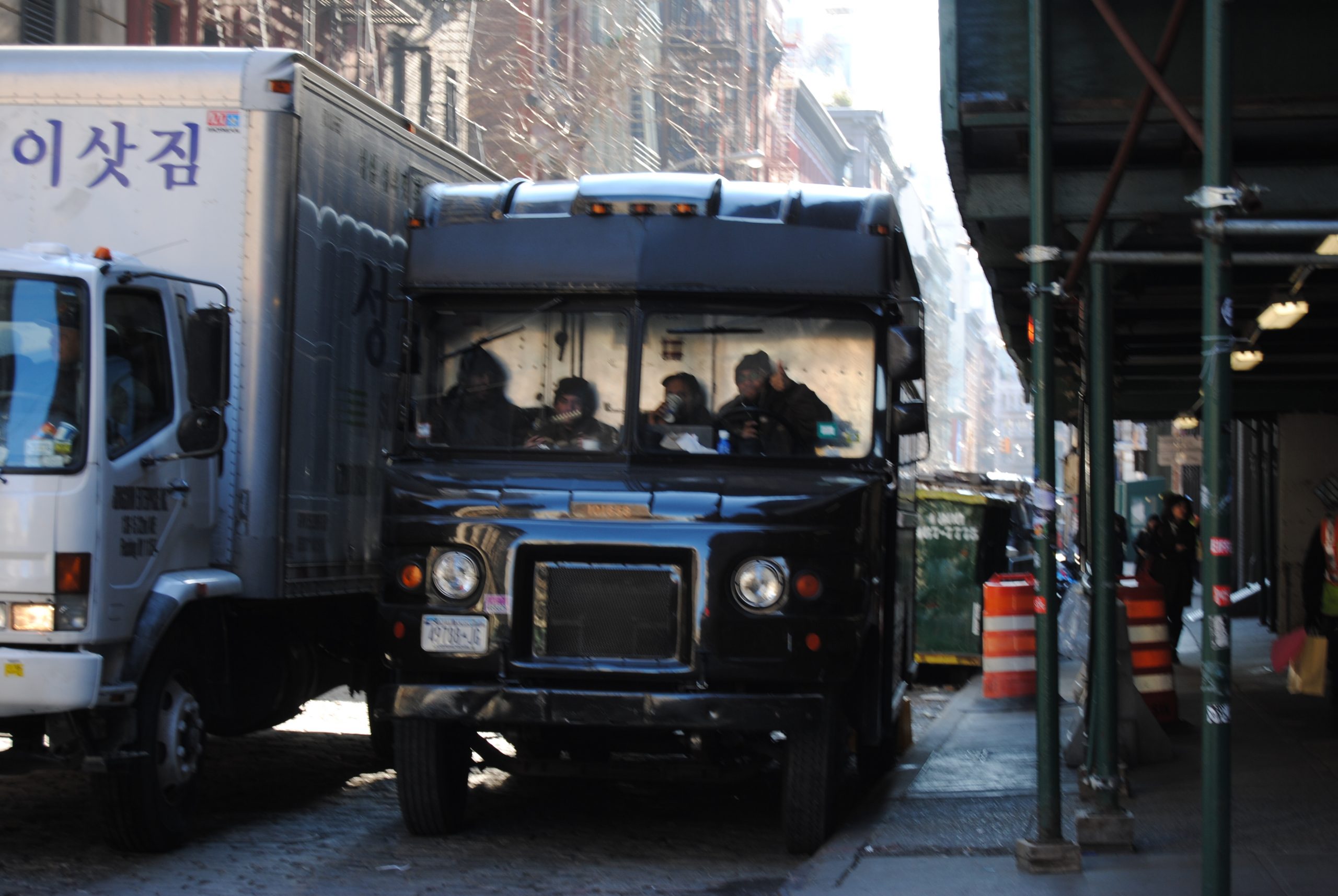 Big trucks are dangerous in dense cities like New York. While truck accidents only account for a small percentage of all crashes in New Yok City, they are often deadly or result in severe injuries to pedestrians or cyclists.
The city recently published a plan to move freight in a safer and more sustainable way around the city
E-commerce drastically changed the way New Yorkers are getting their goods delivered and led to a significant increase of trucks in the city while at the same time the city is trying to be more sustainable and encourage people biking, walking or using public transportation.
It is estimated that every year, 200 million tons of freight move in and out of New York City with 90% of them being transported by trucks. Most of the freight moves into the city and very little moves out. The plan estimates that the New York City population of 6.4 million people rely on 196 million tons of freight yearly. The population is expected to grow to 7 million in 2045 and the yearly freight coming in is expected to grow by 68% in 2045 while the road system will remain the same. Therefore there is a need to optimize freight transportation in the city.
Safety, sustainability, efficiency and multi-party dialogue are keys while looking at the future
When it comes to safety and sustainability , big trucks are not only very dangerous for pedestrians and cyclists but also not friendly to the environment. While truck accidents involving pedestrians only account for 5% of all truck crashes in New York City, they do account for 23% of all NYC truck accidents resulting in severe injuries or deaths.  The top 5 most dangerous type of trucks in the city are tractor trailers, delivery trucks, dump trucks, utility trucks and tow trucks. Most accidents resulting in severe injuries and deaths occur during the day on designated truck roads.
"A Smart Truck Management Plan" provides a new approach to deliver goods to New Yorkers in a safer and more sustainable way using smaller and greener vehicles such as cargo-bikes and shifting toward maritime and rail transportation.
Download the plan here