Together Stronger – Victims of Terrorism attacks climb Mont Vernoux ahead of Tour de France to symbolize their journey and call for worldwide solidarity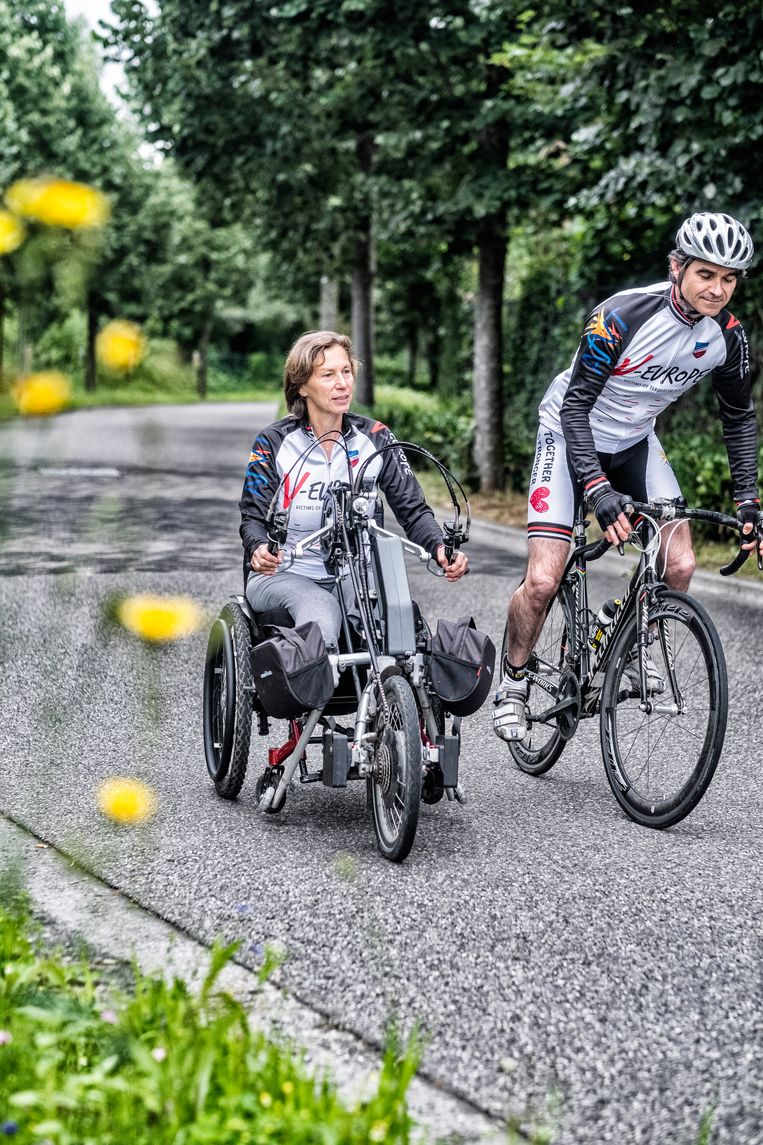 We would like to warmly congratulate two of our clients, Marion Van Reeth and Aristides Melissas for their amazing performance last July, climbing Mont-Ventoux, one of the most difficult climbs of  Tour  de France!
The couple who suffered critical injuries during the terrorist truck attack that took place on the Greenway, downtown Manhattan on October 31st 2017,  were among 10 other victims of  terror attacks who climbed Mont-Ventoux on July 6 ahead of the Tour the France cyclists to support victims of terrorism and call for worldwide solidarity and generosity.
A symbol of the long fight that terror victims endure while recovering from their injuries and trauma, the climb marks the 20th anniversary of the 9/11 attack in the US and the 5th anniversary of the Brussels and Nice attacks and was organized by Tour the France with Association Française des Victimes du Terrorisme and V-Europe.
Marion and Aristides came to New York with their extended family to celebrate the birthday of their 16-year-old son. On October 31st 2017, as they were taking a bike ride on the popular Greenway bike path along the Hudson River, a terrorist behind the wheel of a rental truck drove at high speed on the bike lane mowing down anyone on his way.  The family was among the victims. As a result of the accident Marion had both legs amputated,  her husband, Aristides suffered a very bad skull fracture, their son suffered traumatic brain injury and bleeding while their nephew just escaped the truck.
By participating in the Mont-Ventoux climb, Aristides and Marion are calling for international solidarity and generosity towards all victims of terror attacks.  Recovering from a terror attack is a long and arduous process. "My wife still goes to the kinesiologist every 3 weeks and I am still going to psychotherapy every 3 to 4 weeks and have a weekly skull massage. We can afford it and we try to move on but many other victims do not have the money to care for themselves and can't move on" says Aristides. He hopes that the climb will help in raising funds to provide assistance to these victims and send a message of hope to all victims of terror attacks.
If you wish to support please visit https://togetherstronger.eu/en_GB/ to donate and share this message! #togetherstronger.