Two essential workers killed in reckless hit and run car accident in Brooklyn, NYC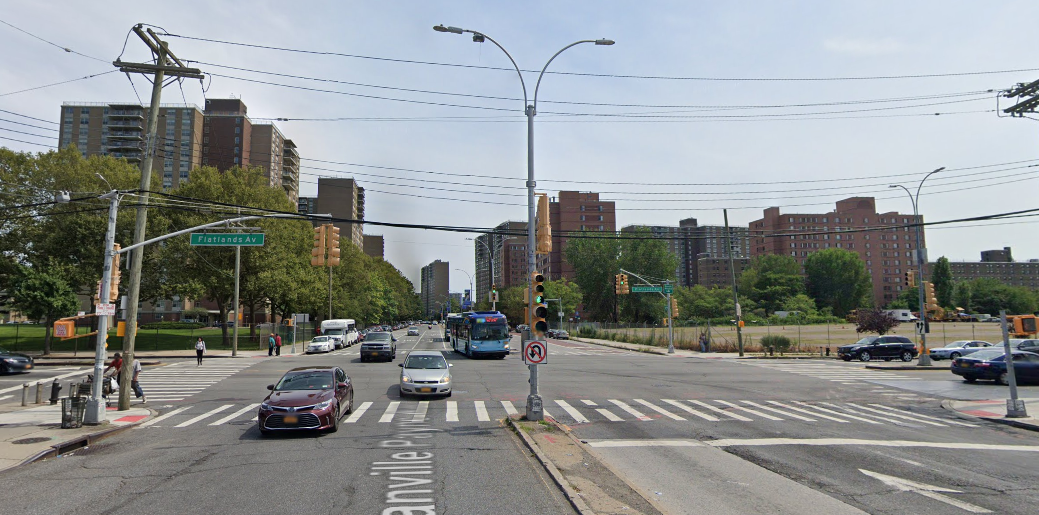 Two women car pooling to work were killed after their car was T-boned by a speeding driver who blew a red light in East New York. The fatal car accident took place at the intersection of Flatlands Ave and Pennsylvania Av.
Sandra Liberice and Nerlye Sainvil were car pooling together to work. Both women were healthcare workers taking care of mentally disabled children at a group home run by the nonprofit organization "Services for the Undeserved. They had a night shift.  Sainvil had picked up Liberice and they were carpooling together to work. They were less than a mile away from their destination when the accident occurred. Video surveillance showed that the two women were travelling East on Flatland Ave. After the light turned green at the intersection of Pennsylvania Ave, Sainvil started to slowly drive through the intersection when all of sudden a speeding BMW T-boned them at full speed. The two occupants of the BMW were able to extricate themselves from their car and fled the scene of the accident on foot leaving the two women dying behind them.  They both died at the scene of the accident.
Both women were essential workers and had been going to work during the covid-19 lockdown. They both immigrated from Haiti. Nerlye  Sainvil immigrated to the US in 2001, She had a Law degree from Haiti and initially studied to work as a paralegal. She was hired as a direct care worker at the group home and decided to stay there.  Sainvil was 58 year old. She was a church goer and she as suppsoed to get married to her fiancé this year but the wedding was postponed because of the covid-19 crisis. Her fiancé and her 8 siblings were in shock. She was suppsoed to go to visit he sister in Pennsylvania during the holidays.
Sandra Liberice also immigrated from Haiti 20 years ago. She was a nurse in Port-au Prince. Liberice leaves behind two daughters including an eight year old and a husband.
Read more in the NY Daily News
Picture of the location of the fatal accident: courtesy of Google Map