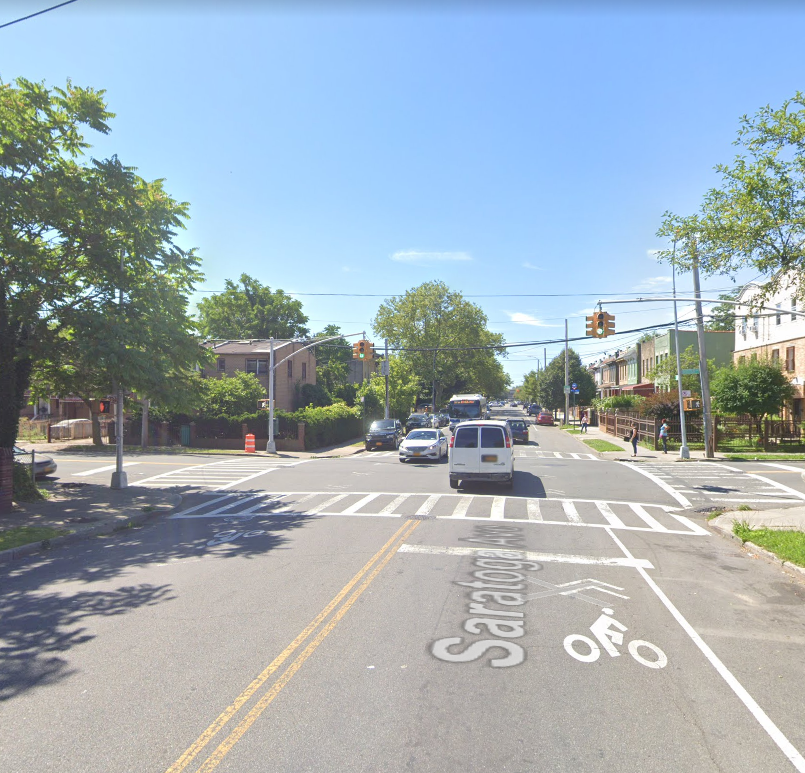 Two childhood friends were driving back home from an after-hours party when the one driving ran a red light and crashed into another car. The passenger was ejected and died. The accident occurred around 6:30 am last Saturday morning. According to the police, 26 year old Jovanni Padilla was speeding down Saratoga Ave when he ran a red light at the intersection of Sutter Ave and crashed into a KIA SUV. His best friend, 23 year old Kainen Martin was asleep in the passenger seat. Ther impact was so intense that he was ejected from the car.  The police found him lying in the street and he was rushed to the hospital where he later on died from his injuries. The driver, Jovanni Padilla did not have a license and was drunk at the time of the accident. He was also trying to escape on foot when the police arrived and caught him. Padilla was first charged with DWI and driving without a license  and later on with mansluaghter, assault and vehicular manslaughter. The driver of the KIA SUV was hospitalized with minor injuries.
Best friends since childhood
Jovanni and Kainen had been best friends since they were children. Padilla felt so guilty after he understood that his friend had died that he asked the cop  "Just shoot me in the head". He later on attended the candle light vigil held at the house of Kainen's mother  in Brooklyn. Both Jovanni and Kainen's family knew each other and both were distraught by the fatal accident.