8 construction workers died and 502 were injured on the job in New York City in 2020 compared to respectively 11 and 596 in 2019. The slowdown in the construction industry  related to the COVID-19 pandemic in all market sectors, except for healthcare construction, is the main factor behind this decline. Additionally Local Law 196 which was signed in 2017 but took effect in 2019 might also have contributed to a decrease in construction accident deaths and injuries in New York City. Local Law 196 requires that construction workers take a 40 hour safety training course and supervisors 62 hours safety course to be able to work on a NYC construction site. Most construction accidents are preventable and often occurred when workers lack sufficient knowledge or training.
NYC Construction accident fatalities decreased in every boroughs except for Brooklyn.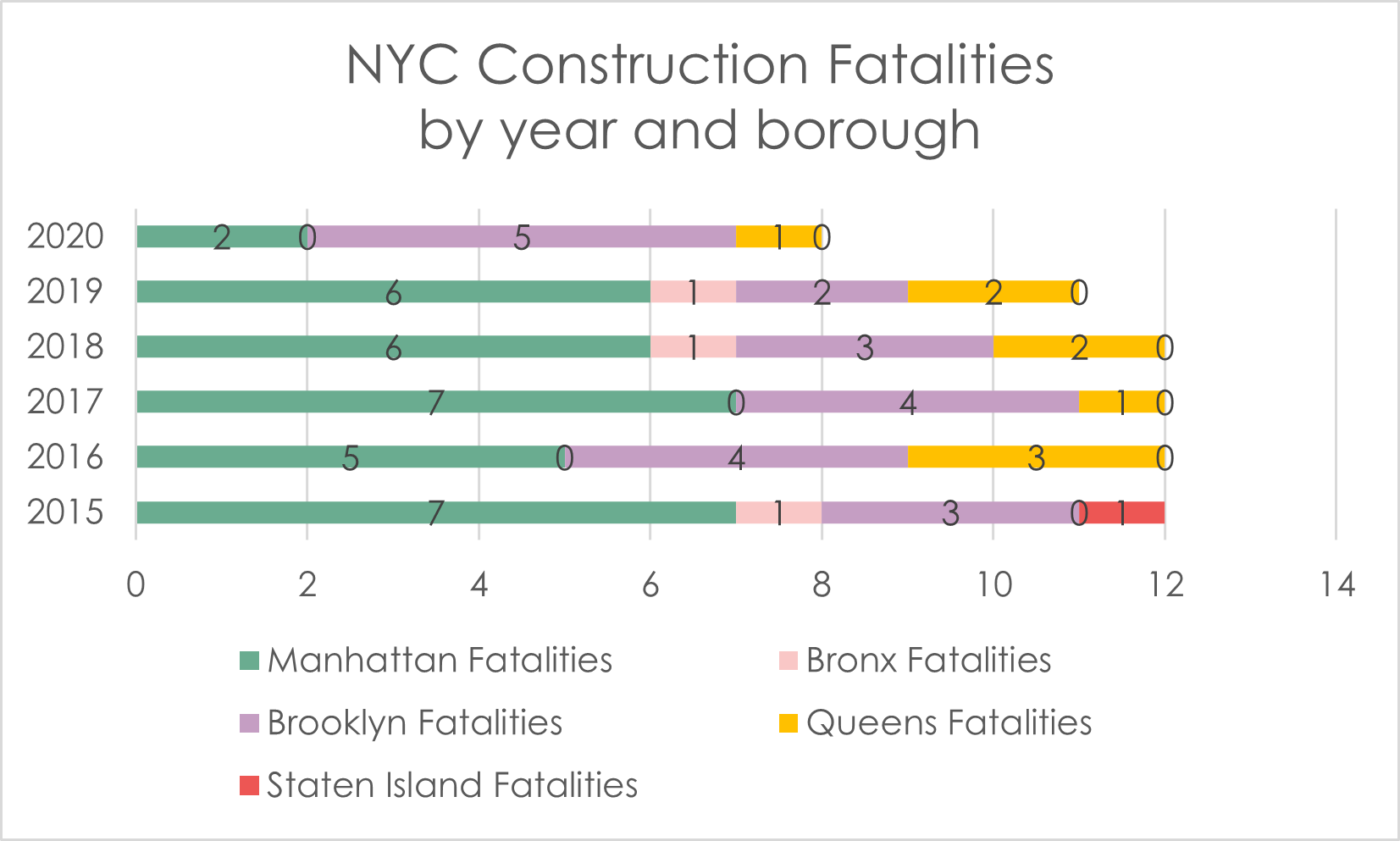 Manhattan is the borough that saw the most significant decrease in construction workers fatalities in 2020. Two construction workers died in accidents in Manhattan last year compared to respectively 6, 6, 7, 5 and 7 in 2019, 2018, 2017, 2016 and 2015. It is the fist time over the last 5 years that the number of construction accident fatalities in Manhattan is that low.