Two more pedestrians killed in Long Island this week-end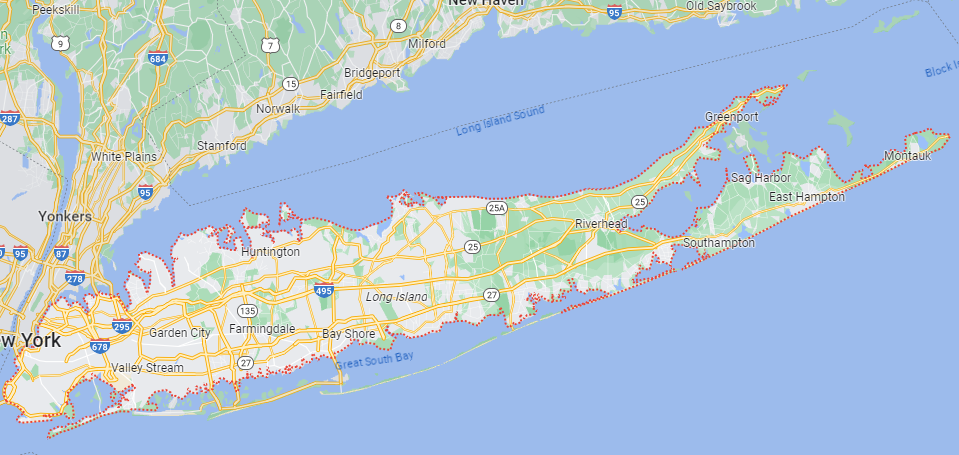 In August alone, more than 30 traffic accident fatalities were recorded on Long Island roads. September started badly as well, with two pedestrian deaths occurring over the weekend. On Saturday night around 11:00 pm, 50 year old Christopher Briscoe was killed by a 28 year old driver as he was attempting to cross Montauk Highway. The driver wasn't charged as no criminality was suspected. A day later, 47 year old Santos Aguirre was struck by two hit and run drivers in Amityville. One of them, 26 year old Danielle Lapersonerie was driving intoxicated and was caught by the police shortly after the accident. The other driver is still at large.
Janine Logan of the group Walk Safe Long Island aptly describes the situation as a "silent epidemic" because it happens far too often. Over the past three years in Nassau and Suffolk counties, 515 people have been hit and injured while walking or biking.
Many of these accidents involve elderly individuals attempting to cross the road, often when vehicles are making left-hand turns. Additionally, joggers face significant risks, especially in areas lacking sidewalks. The recent tragic case of Ilyona Kaydanov, a 22-year-old ballroom dancer from Commack, who was hit and killed while jogging, serves as a stark reminder of the dangers pedestrians and cyclists face daily. Her family's grief is compounded by the fact that the driver responsible has not been charged.
The disparity between the number of accidents and the legal consequences for drivers involved is deeply concerning. It appears that few drivers who are part of accidents resulting in pedestrian or cyclist fatalities face criminal charges, unless they are caught fleeing the scene or if it can be proven they were intoxicated, under the influence of drugs, or speeding.
The Need for Safer Roads
Long Island's roads were not designed prioritizing safety but rather to expedite the flow of traffic. This design philosophy, coupled with factors such as speeding and impaired driving, makes accidents on these roads more lethal. According to the Institute for Traffic Safety and Management, Long Island averages 18.2 roadway deaths per month, but this number soared to a distressing 31 in August.  Road safety advocates believe stricter penalties should be applied, particularly for drunk driving cases, which have seen a surge, especially on weekends.
Learning from Successful Models
European nations have demonstrated that traffic calming measures can be highly effective in reducing accidents. These measures prioritize pedestrian safety by narrowing lanes and shortening crosswalks, making it less harrowing for individuals to navigate through multiple lanes of traffic.
Moreover, there is a significant amount of funding available from both federal and state governments to make these crucial safety improvements. It is imperative that these resources are utilized to create safer road environments for everyone.
As pedestrian accident attorneys representing victims of crashes in New York metro area and Long Island, we understand the importance of advocating for victims and their families in these trying times. The troubling trend of car crashes on Long Island's roads demands our collective attention. It is our hope that through increased awareness, stricter penalties, and the implementation of safety measures, we can reduce the devastating toll these accidents take on our community and ensure that Long Island's roads become safer for all.