Unattended cooking caused the New Year's Eve fire that killed 3 members of a Haitian-American family in Queens, NY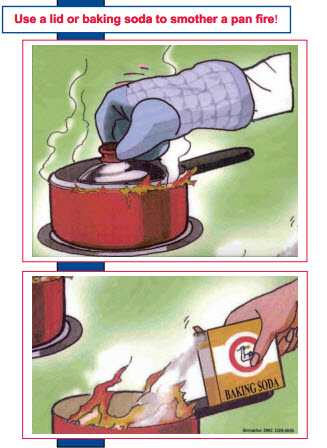 Home cooking is the number one cause of fire accidents and fire injuries in New York. 33 % of these fires are caused by unattended cooking. The most recent one happened in Queens, NYC, last week when a family left a traditional Haitian holiday soup unattended on the stove. The fire spread from the stove to the dining area and then to the living room and down the hall to the bedrooms. 3 people were killed and several firefighters suffered personal injuries as they were trying to save the victims.
Unattended cooking often happens when the cook becomes distracted and leaves the kitchen for various reasons such as answering the phone or the bell, looking at TVor taking care of the kids.
To avoid fire accidents, remember to stay in the kitchen all the time when you are cooking. Also avoid wearing loose sleeves that can catch fire and keep the area around the stove free of paper towels or anything than can catch fire. Keep children away from the stove and turn pot handles on the wall side. Avoid very high temperatures and in case of a pan fire do not use water but baking soda or shut off the heat and use a mitt and a lid to cover the fire.
Fore more fire safety tips visit the New York City Fire Department website