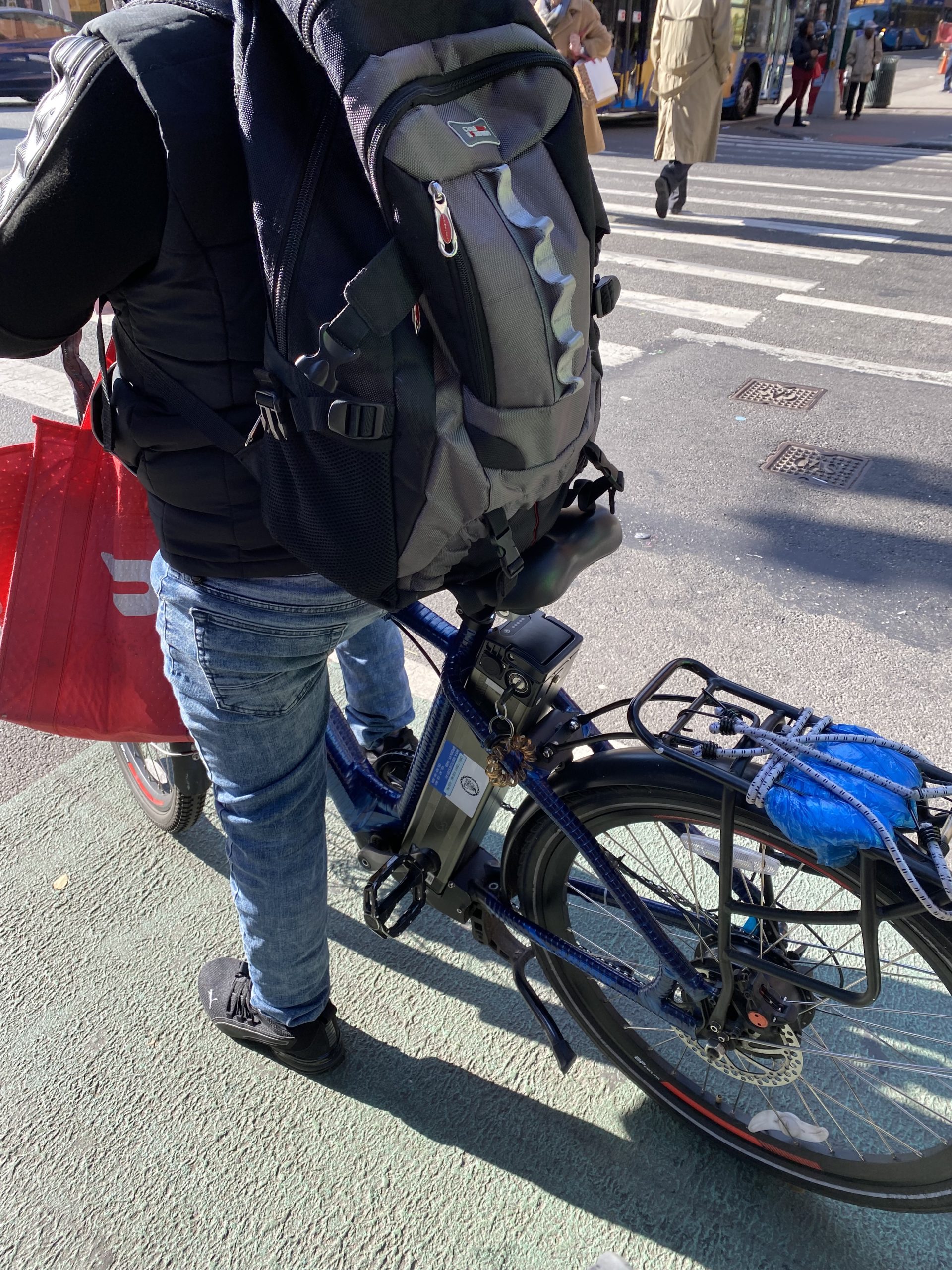 Defective lithium-Ion e-bike batteries have been the cause of 216 fires in NYC last year. 147 people suffered personal injury and 6 of them died in these fires. This year so far more than 20 lithium-ion battery fires have caused serious injury and death. Two weeks ago, in Brooklyn, a woman died from her injuries after being rescued from a fire in her building that was caused by batteries exploding in an another apartment that a tenant had transformed into an illegal lithium battery repair shop.
Yesterday the New York City Council voted on a legislative package dedicated to strengthen safety and prevent fires related to e-bike batteries:
Introduction 663-A restricts the sale, lease or rental of e-bike, e-scooter or any other mobility device powered by lithium batteries as well as storage batteries that do not meet recognized safety standards.  This means that these devices and their storage batteries will have to be tested by an accredited laboratory and  meet the applicable Underwriters Laboratories (UL) standards. the testing laboratory or name will have to be displayed on the product itself or on the packaging or documentation.