Why the dangerous NYC commercial waste system needs to be reformed?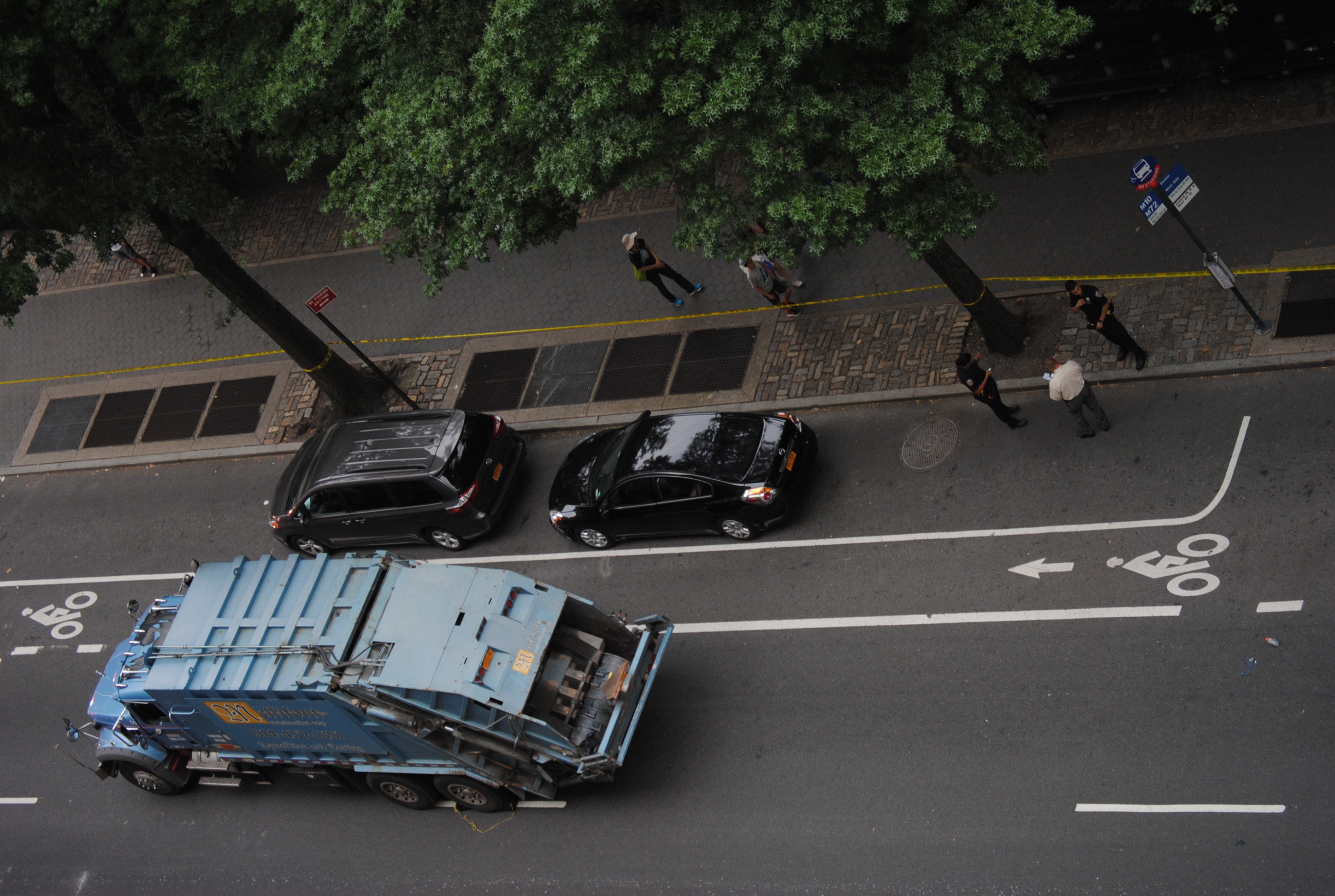 Over the last two years private garbage trucks killed 5 people and were involved in 73 serious crashes.  Reckless drivers behind the wheel of unsafe trucks traveling long routes for extended hours are a danger for New York City residents without counting the resulting toxic emissions in the air. A recent study by New York Comptroller Scott Stringer looks at the weaknesses of the actual system and advocates for a new waste system prioritizing safety and sustainability.
Race to the bottom dynamic
While residential waste in New York City is collected by the City's Department of Sanitation, 3 million tons of commercial waste coming from more than 100,000 New York businesses from restaurants to hospitals are collected by private trash hauling companies.  There is little oversight of the private companies and each business owner in New York City is free to pick any of the 273 private companies available in the city  based on prices, reliability and the ability of the hauler to remove the type of trash generated by the business. As a result the same block can be visited by multiple garbage trucks during the same nights. A previous investigation by the Investigative Fund and ProPublica found that a stretch of five blocks in Manhattan was visited every night by 27 different garbage truck companies.  Because each private truck hauler can pick up for clients all over the five boroughs of New York City, their trucks drivers are assigned incredibly long routes to visit all businesses. Obviously the competition is fierce and companies are forced to propose low prices to their clients to stay in the business.  As a result the margins are low for most trash haulers. Truck fleets are old and many trucks are unsafe and truck drivers and helpers are poorly paid for performing long routes in limited time. Additionally while travelling every year 23 million miles in New York City which is 96 times the distance from the hearth to the moon private garbage trucks are a major contributor of airborne pollution.
For all the above reasons it seems obvious that a zone system would be beneficial for the City and it is about time that city officials do something about it.
Download the study here