Woman fatally killed in tractor trailer truck accident in East New York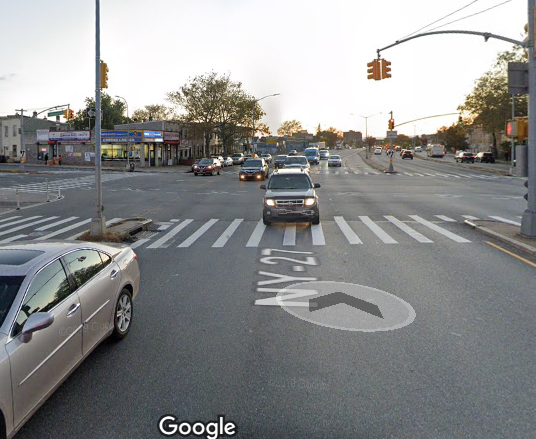 A female panhandler was fatally struck by a tractor trailer in New York City yesterday. The accident occurred at the intersection of Linden Boulevard and Fountain Avenue in East New York, Brooklyn, NYC. The 40 year old woman was a local character. Her first name was Dona but local residents nicknamed her "loca". The woman who was squatting near the intersection would come out of her house with a long gown and approach cars for change.  If drivers didn't give her money she would scream and curse at them. Locals would always keep an eye out for her.  A man who witnessed the accident told the NY Daily News that he regularly gave her money and that he would always warn her to be careful about the traffic and she would just laugh at him.  Sadly the worst happened yesterday morning. The driver stayed at the scene of the accident and was not charged.
In Brooklyn, young adults are the most at risk of getting injured or killed in a large truck accidents
According to statistics from the New York DMV, there are between 3,500 and 4,000 large truck accidents in Kings County every year. While the DMV is still working on the 2020 numbers, it reported 8 fatalities and 523 personal injuries in 2019 preliminary statistics compared to 7 fatalities and 502 personal injuries in 2018.  Among the 3,442 large truck accidents reported in 2019 preliminary statistics, 82 involved pedestrians (4 fatalities and 35 personal injuries), 42 involved cyclists (2 fatalities and 23 personal injuries) and 15 involved motorcyclists (no fatalities and 7 personal injuries).  Among the 523 personal injuries reported in 2019 in Kings County, 24 were serious, 41 were moderate, 414 minor and 21 of them were reported as level of severity unknown. More than a quarter of the injured victims were in their 30ies, around 20% were in their 20ies and another 20% were in their 40ies. Among the 8 people killed half of them were between 21 and 29 year old, 2 of them between 60 and 69 year old, one was in his fifties and another one was a teenager.
Picture: courtesy of Google Map