1.3 million bicycles of various brands and sold by 13 different companies in the US are being recalled because of a crash hazard due to a defective front wheel quick release mechanism
Defective front disk brakes and quick-release levers installed on 1.3 million bicycles in the US may pose a risk of injury to bicycle riders. An open quick release lever on the bicycle's front wheel hub can come into contact with the front disc brake rotor causing the front wheel to come to a sudden stop or separate from the bicycle. Therefore the following companies are recalling some models from the following brands: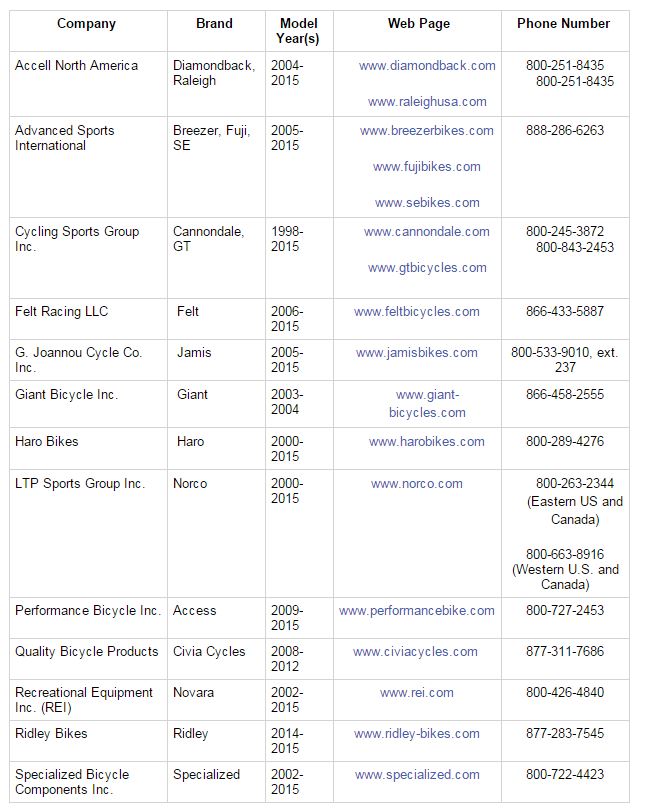 If your bicycle is from one of these brands, the video below can help you determine if your bicycle is affected  and if so what to do about it.