10 people injured in Bronx gas explosion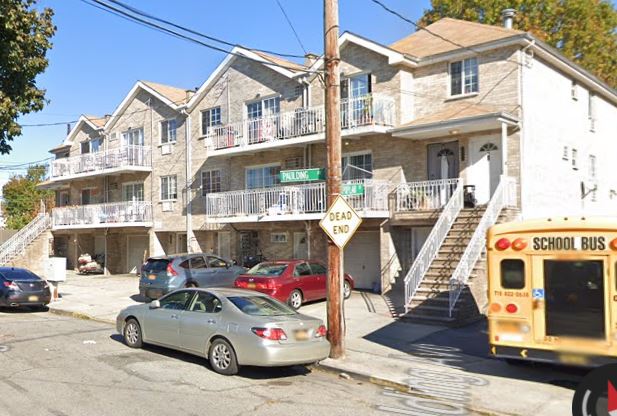 A  gas explosion injured 10 people including several children in the Bronx, NYC.
The explosion blasted a three story multi-family residence located at 1520 Paulding Avenue in Morris Park, yesterday afternoon around 3:30 pm.  A gas leak on the building's second floor  seemed to have been at the origin of the explosion according to preliminary investigations.
A tenant who  was watching television on the first floor had all his windows blown out. His kitchen cabinets were thrown outside taking down the kitchen wall. Above him a mother and a baby were stuck on a balcony. The mother had to throw her baby down to her neighborgh before others helped her get down the balcony. Another mother and her two kids were stuck on the seconf floor. The blast was so powerful that even the window guards flew off and the front door of one of the appartment units got stuck in the power lines across the street.  The building looked like it had been devastated by a tornado.
When  firefighters arrived at the scene they found good samaritans  trying to carry down kids and mothers from balconies. A total of 10 people were injured during the gas explosion, among them 6 children. 2 children are in serious condition: a 5 year old child with special needs and Molly, the 4 year ols sister of the 6  month old baby who had to be thrown out of the window by her mother. Molly suffered two broken legs and some lung trauma while Madison, her 6 month old sister had her hair and eyelashes burned.
Tenants had to be evacuated and were being assisted by the Red Cross fo replocation.The Department of Buildings inspected the building and found it structurally stable despite severe damages to the interiors.  Plumbing inspectors are now investigating how the gas explosion occured.
Read more here 
Picture of the location of the explosion: courtesy of Google Map