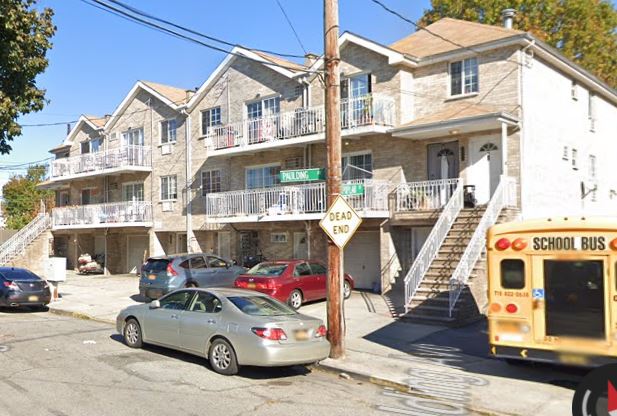 A  gas explosion injured 10 people including several children in the Bronx, NYC.
The explosion blasted a three story multi-family residence located at 1520 Paulding Avenue in Morris Park, yesterday afternoon around 3:30 pm.  A gas leak on the building's second floor  seemed to have been at the origin of the explosion according to preliminary investigations.
A tenant who  was watching television on the first floor had all his windows blown out. His kitchen cabinets were thrown outside taking down the kitchen wall. Above him a mother and a baby were stuck on a balcony. The mother had to throw her baby down to her neighborgh before others helped her get down the balcony. Another mother and her two kids were stuck on the seconf floor. The blast was so powerful that even the window guards flew off and the front door of one of the appartment units got stuck in the power lines across the street.  The building looked like it had been devastated by a tornado.