15 year old pedestrian killed by school bus on her way to school in Brooklyn, NYC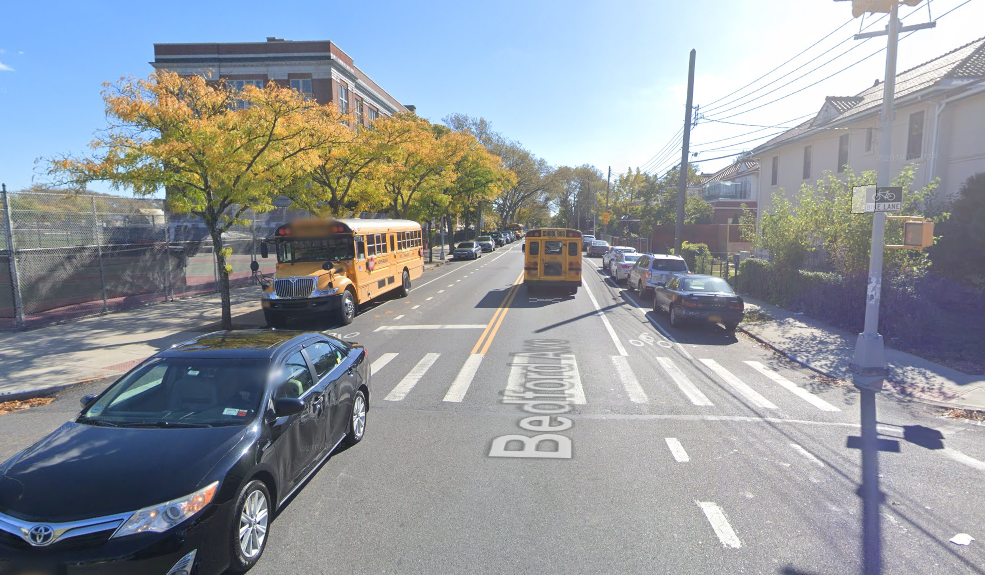 A 15 year old girl was fatally struck by a yellow school bus driver in Brooklyn, NYC.  The accident occurred yesterday morning around 7:55 am. Antonia Zatulovska was on her way to school. She was in the crosswalk at the intersection of Bedford Avenue and Avenue P when a long yellow school bus with children on board made a turn off Avenue P onto Bedford Avenue and rolled over her. Surveillance video caught the shocking accident.
After he rolled over the victim, the driver of the bus briefly stopped and then sped away. Police tracked him down and found him and the bus on Neptune Avenue near West 6th Street in Coney Island.
Bus driver not charged with leaving the scene of a fatal accident so far
The driver was identified as Aleksandr Patlakh. He was arrested and charged with failure to yield to a pedestrian and failure to use due care. After being questioned he was released with a desk appearance ticket. So far he has not been charged with leaving the scene of a fatal crash but the accident is still under investigation and prosecutors are still looking into whether they should increase the charges.
The victim's father is outraged and believes the driver should be charged for hit and run. He believes the driver knew he hit someone and sped away instead of coming out of his bus to check what happened. Witnesses of the accident also believe the bus fled the scene of the accident.
"I understand if this was a yellow cab or a private car or something, but a school bus gotta follow the rules," her father, Boris Zatulovska, 63, told the Daily News. "It killed our kid. I know it's difficult to say but we want justice."
Read more in the NY Daily News
Picture: courtesy of Google Map