2 virtual events proposed by the CPWR on National Stand-Down to Prevent Struck-by accidents in the construction industry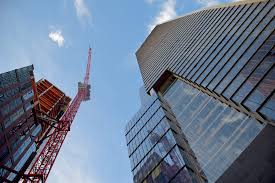 On April 26th, as part of the second National Stand-Down to prevent struck by accidents among construction workers, two free webinars will be offered by the NORA Construction Sector Council.
The first webinar will take place from 1:00 pm to 2:00 pm and will focus on preventing struck by-accidents that occur around cranes and during lifting operations. According to statistics from the Center for Construction Research and Training, one crane accident occurs for every 10,000 hours of use. Crane collapsing or crane tipping are among the most common crane accidents. In these types of accidents, construction workers have a high risk to be crushed not only by the crane but also by the heavy material carried by the crane.  Most of the time these accidents occur because of human errors such as:
not using the manufacturer's load charge for the crane
miscalculating the weight of the loads carried by the crane
 not proprely deploying the outrigger or not placing outrigger pads in surfaces that are stable or firm enough
not regularly checking the brakes after multiple heavy lifts at the same location
moving loads over construction workers
using the crane during too heavy winds
During the webinar, participants will hear about the responsibilities of a lift director, what to look out for in a lift zone, most common accidents and best practices for lift safety.
The link to register can be found here
The second webinar will take place the same day from 3:00 pm to 4:00 pm and will  include several panel members who faced struck by accidents and will share their experiences and identify strategies and improvements to prevent such accidents.
The link to register to this webinar can be found here
After registering, participants to these webinars will be able to ask questions to speakers ahead of the event. They will also receive a certificate of participation after attending the webinar.