Tips to avoid bicycle accidents when riding a bike in New York City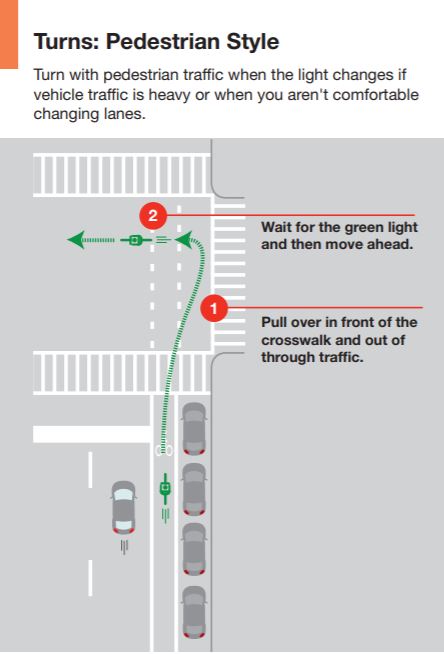 During the pandemic, NYC bicycle accident injuries and deaths have reached record highs.
Many New Yorkers who switched their Metrocard for a bike lock learned that commuting in New York City by bike remains challenging especially in some areas of the city where bicycling infrastructures are still limited.
To help newbie cyclists and offer a refresher to more experienced ones, the NYC Department of Transportation recently released  "Bike Smart", a guide to safely ride a bicycle in  New York City.
Courtesy and respect go a long way into preventing bicycle accidents
The guide covers New York City biking laws and provides basic safety tips such as watching for visually impaired, waiting for pedestrians to cross rather than biking around them as well as warning others with the bell when approaching them.
The brochure also explains how to bike with children depending on their age.  In New York, children 12 year old and younger must ride on the sidewalk while adults ride on the street. They should stop at intersections and only cross side-by-side with the supervising adult.  Children who are older than 12 year old should ride in the street, slightly ahead of the adult but side-by side while crossing intersections.
Cyclists can cross intersections in 3 different manners
Parents should teach their children to make turns "pedestrian style" when turning left. To make a turn pedestrian style, cyclists should pull over in front of the crosswalk and out of the through traffic. When the light turns green, they should move ahead, cross the road on the side of the crosswalk and then turn left. Turning pedestrian style is the safest way to make a left turn in New York. Considering that 89% of NYC bicycle accidents occur at intersections it is worth being cautious. Newbies should definitely make a left turn that way.
For advanced cyclists who are comfortable crossing traffic lanes, making a left turn "vehicular style" involves safely coming out of the bike lane and onto the right-hand lane, carefully moving to the left-hand lane and make the left turn like any other vehicle.
A third way to make a left turn is using a "bike box". When the light is red and a bike box is painted in front of the cars, cyclists can position themselves in front of the cars in the bike box and make their turn, just like a car, when the light turns green.
The brochure also explains the various bike lane options as well as signalization painted on the bike lanes such as mid-block dashed line with chevrons signaling an active driveway  or dashed lines with chevrons at intersections signaling that cars might turn across the bike path.
Bikesmart also provides readers with navigation tips, parking and locking tips as well as options for commuters to bring their bike inside the commercial building where they are working.
The BikeSmart brochure can be downloaded here. 
Image source: DOT BikeSmart Brochure