3 pedestrians killed in New York City in one day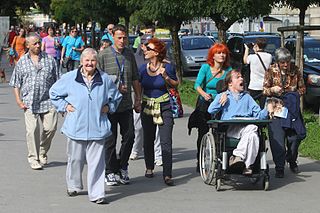 3 pedestrians died and another one was critically injured in New York City last Tuesday. The carnage started at 6:00 am in the morning in Greenpoint, Brooklyn. 71 year old Joseph Ramieri was crossing Meeker Avenue between Bridgewater Street and Gardner Avenue when he was struck by a car. He was transported unresponsive to the hospital. He died there. The driver stayed at the scene of the accident and wasn't charged by the police.
3 hours later, at 9:00 am, 81 year old Carmen Velez was crossing E. Fordham Road when she was struck by a car making a left turn from Hughes Avenue onto Fordham Avenue, Bronx. She was taken to the hospital with severe trauma to her body. She was declared dead upon her arrival. The driver of the car was charged with failure to yield to a pedestrian and failure to exercise due care.
The third fatal pedestrian accident of the day occurred at night in Gerritsen Beach, Brooklyn. A woman in her 50s was fatally hit by a pick up truck at the intersection of Gerritsen Avenue and Whitney Avenue. No charges were filed against the driver.
In a fourth accident an 87 year old man was critically injured after being hit by a taxi driver on Grand Street in Manhattan. The police didn't charge the taxi driver. They said the pedestrian was jaywalking.
Since the beginning of the year 22 pedestrians died in traffic accidents in New York.  Half of them were senior pedestrians aged 65 and older.
Read more in Street Blog