6 injured after car chased by police crashed into two houses in Staten Island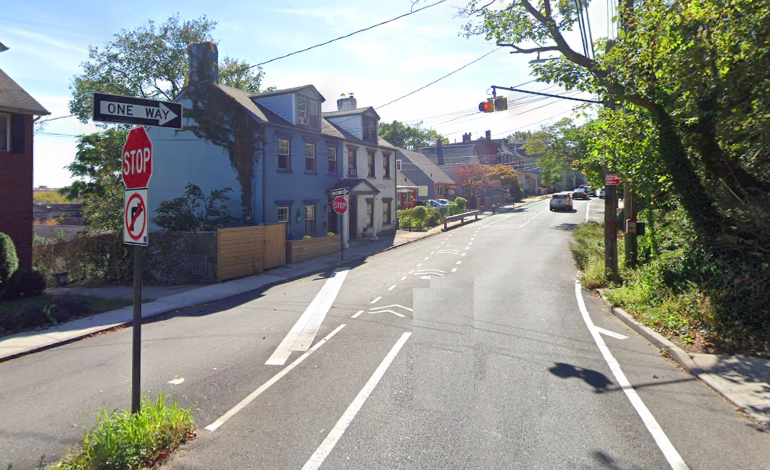 6 people were injured and two houses were destroyed after a car driver lost control of his vehicle and crashed into a residential building in Staten Island. The driver, identified as 38-year-old Mark Robles, was initially pulled over by the police for a broken brake light. One of the officers said he  saw a crack pipe in the car and the police attempted to get the man out of the car. Robles did not comply and sped away behind the wheels of his 2007 Jeep Patriot and the police started to chase him.
Residents were sleeping when the jeep crashed in their house
The chase took place at 3:30 am on Thursday morning during a rainstorm. Robles sped down on St Pauls Avenue, hit a patch of water, skidded, rotated 360 degrees and ended crashing into two houses located at the intersection of St Pauls and Van Duzer Street. 6 people suffered minor injuries.
The Department of Buildings inspected 561 and 563 Van Duzer St. houses in the morning and issued a full vacate order. The crash caused a large part of the front masonry wall to collapse and damaged the doors and the windows. 9 people had to be relocated.
Robles was arrested and police said in addition  to the crack pipe, they found heroin and ecstasy in the car. He also was driving without a license. The suspect was charged with reckless endangerment, fleeing an officer in a motor vehicle, criminal possession of a controlled substance, aggravated unlicensed operation, an equipment violation for a defective brake light, driving without a license and operating an unregistered vehicle.
Police chases in residential areas are dangerous and questionable. Is it really worth it to endanger the live of innocent people for a broken brake light and a few bags of drug? The obvious answer is no. Unless the person being chase is a violent felon, the chase should be called off.
Read more in SIlive and Streetblog
Picture: courtesy of Google Map