6 people injured in massive fire sparked by an explosion in Brooklyn, NYC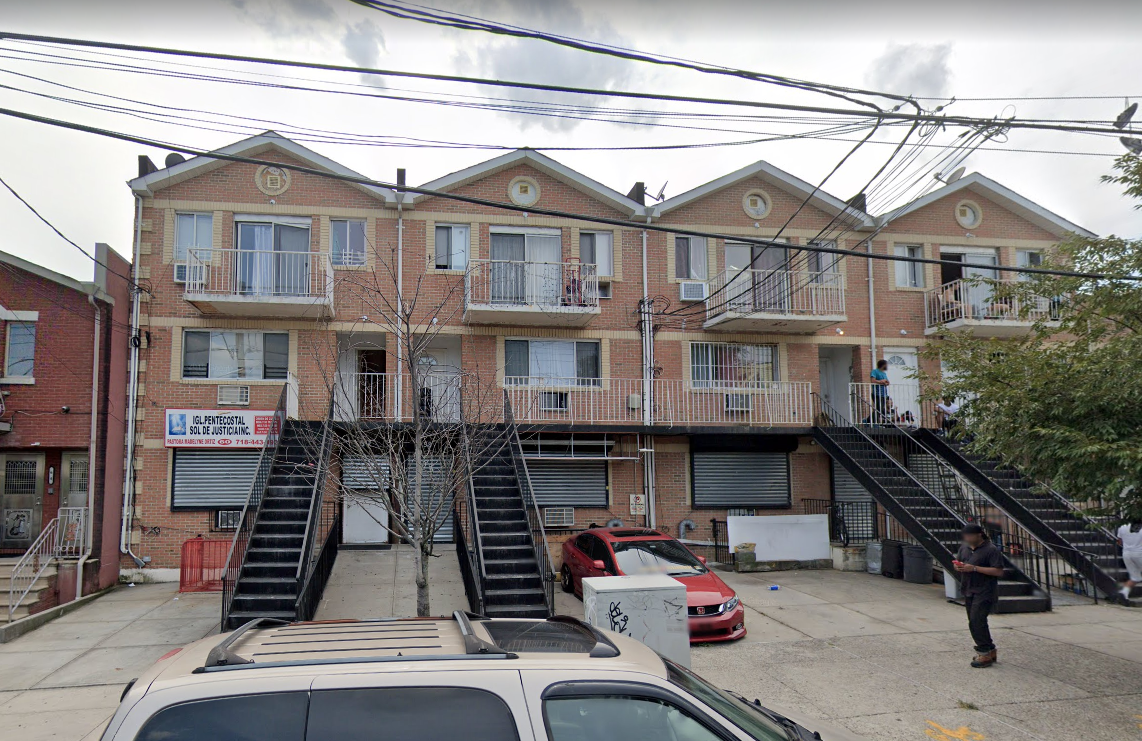 6 people were injured in NYC and 54 of them lost their home after an explosion sparked a major fire just after midnight on Wednesday. The explosion originated in the basement of a 3-story brick rowhouse located on Vermont Street near Jamaica Ave  in Cypress Hill.
According to CBS, tenants and neighbors complained to the landlord about gas smell 12 hours before the accident occurred. Tenants thought the landlord would take care of it but instead they were woken up in the middle of the night by a giant explosion.
The explosion which is being investigated, sent a giant fireball across the street and fire propagated quickly to the apartment units on the top (see video below) . Two tenants living on the top floor were awake and and were able to escape before the firefighters showed up 3 minutes later.
Multiple firefighter units had to be called including those specializing in dealing with hazardous material
The blaze spread quickly to the two buildings which were attached to the one where the explosion took place and to another building located in the back. It took 138 firefighters from 33 different units to stop the fire. Special units had to be called to handle hazardous material. Con Edison was also called to mitigate a potential gas emergency on the scene.
6 injured and 54 without a house
A total of 6 people were injured. Among them two needed to be transported to the hospital and 4 were treated at the scene of the accident.  A total of 54 people were unable to get back to their apartment because it was burned down or because it was unstable.  Those who lost their home were being assisted by the Red Cross and the NYC Office of Emergency Management.
The fire Marshall is actively investigating the accident and according to preliminary information received by FDNY sources, a faulty boiler connected to a gas line might have been at the origin of the fire.
Read more in the Post
Picture of the rowhouse were the explosion occurred: courtesy of Google map