9 NYC construction workers poisoned by carbon monoxide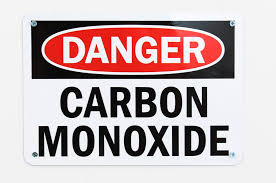 Nine
construction workers were hospitalized after they suffered from carbon monoxide poisoning
last week in Manhattan. The construction workers were putting down concrete in a very small confined space in the foundations of a construction site located at 30 E. 29th St. in Manhattan. The site is the future location of a
639-foot-tall luxury residential art Deco-Inspired skyscraper
developed by the Rockefeller Group.
A gasoline generator that was also running in the same space to provide electrical power poisoned the workers with carbon monoxide fumes. Gasoline generators that are releasing carbon monoxide are not supposed to be used indoors or in places that are not ventilated. Carbon monoxide can not be smelled but it can kill in minutes.  Warning signs of Carbon monoxide poisoning are similar to flu or cold symptoms and include weakness, fainting, dizziness, headache, nausea and shortness of breath.
The FDNY received a first call for a sick worker around 4:30 pm. The worker was feeling ill and dizzy. When they arrived other workers who had been able to get out of the underground space by themselves were also feeling sick. Two of their colleagues however were so ill that they had to be lifted up by the firefighters. A total of 65 firefighters and paramedics had to be called to the rescue to extricate the workers safely from the confined space.
When the firefighters initially checked for carbon monoxide emissions in the confined space where the construction workers were located, they found a reading of 700 parts per million. As a comparison, a reading of 10 parts is considered dangerous.
A total of 9 workers were transported to the hospital to be treated. four of them suffered serious poisoning and 5 of them suffered minor poisoning. All of them are expected to survive.
A Stop work order was issued by the department of buildings for the entire construction site.