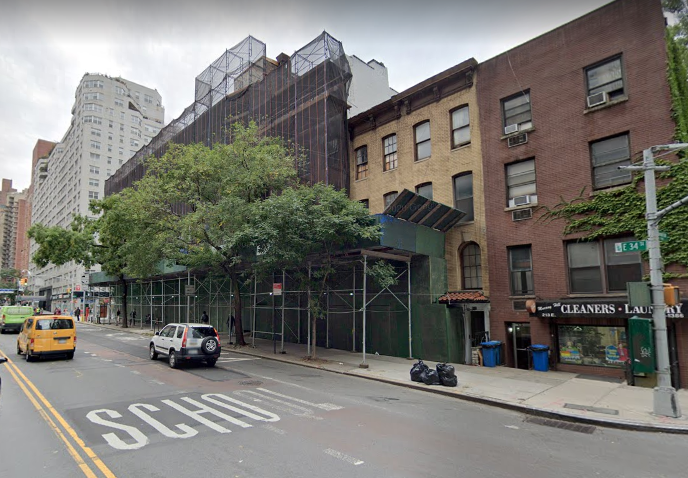 Another building partially collapsed in Manhattan yesterday, The building that hosts a mix of residences and commercial spaces is located at 211 East 34th Street. It was completely empty and was undergoing construction work. Around 11:30 am yesterday morning a first part of the wall collapsed followed an hour later by another collapse.
Nobody was injured but the street was closed by the police and the residents of an adjacent  building were evacuated for safety.
The collapsed occurred in the Murray Hill section of Manhattan a few blocks away from another deadly construction accident that occurred a few hours later and during which a piece of parapet detached from the roof and landed on a hanging scaffolding, killing one construction worker and injuring 3 others.