A look at New York Construction Sites one week after the first phase of reopening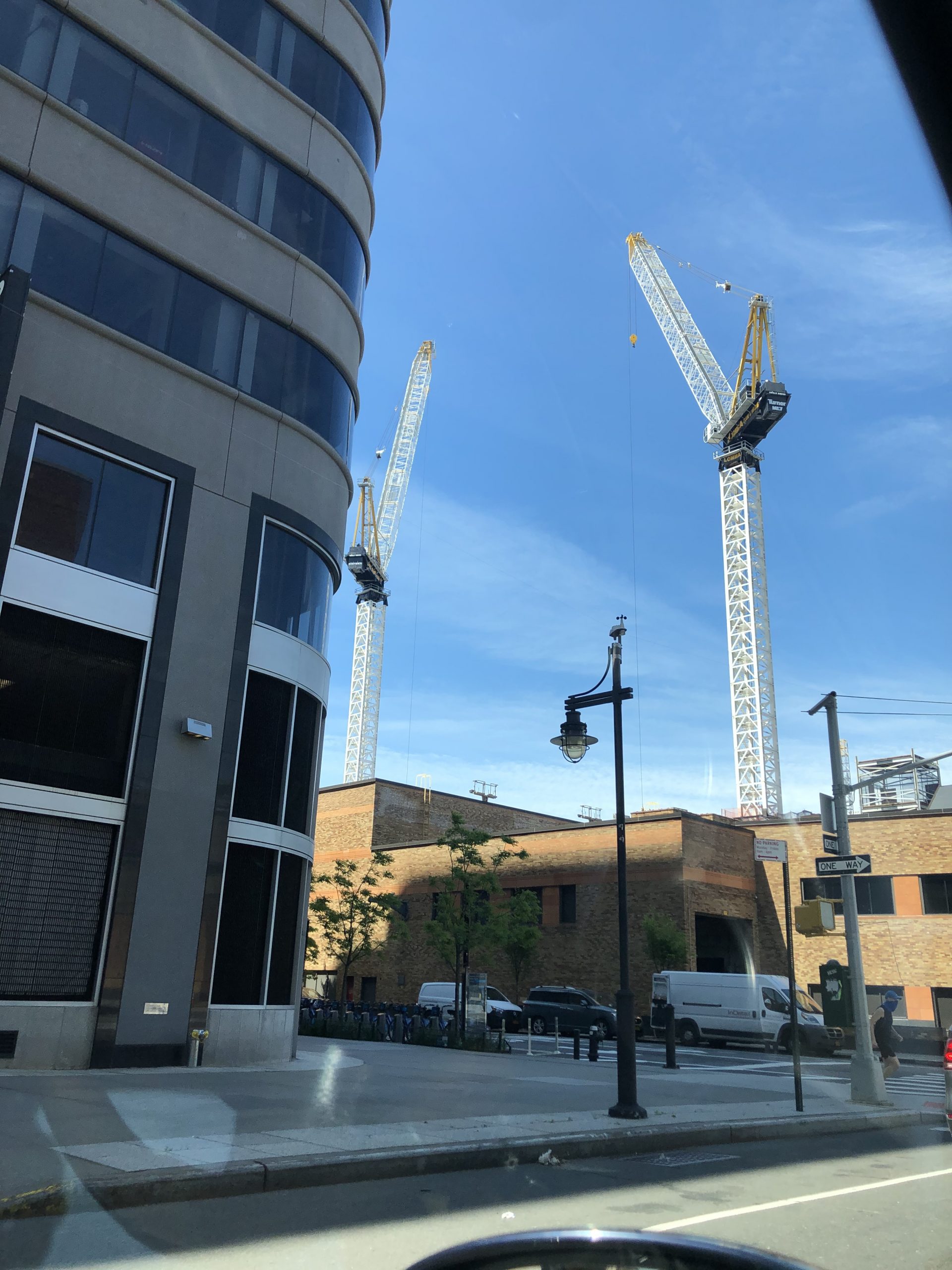 In NY State,  it is the responsibility of the contractor and/or of  the owner of the construction site to make sure their construction workers are safe at work.
In addition to the usual safety guidelines, contractors now have to make sure their employees are adequately protected  from getting infected by the coronavirus.  A recent article in the Commercial Observer looked at the challenges faced by New York construction sites one week after their phase 1 reopening.
The new Covid-19 health protocols are creating challenges for both employers and employees on New York construction sites
Timelines and budgets have been revised, workflows were  reorganized to meet social distancing guidelines and tasks requiring several employees to work close to each other have been rethought. For example on a Skanska construction site, the client agreed to change six-foot metal panels by smaller ones so one construction worker can carry them instead of two.
The Building Trade Employers Association is working with the Department of Buildings to get a temporary authorization for construction sites to be able to open at 6:00 am  so workers can come to work in staggered shifts.
Another idea already applied out of state and considered by considered by NYC contractors is to divide their construction site in color coded zones so that if there is an outbreak it stays isolated to one area and to only a specific group of workers. Each zone has its own entrance, own porta-potties and employees of the same team color are allowed to car pool together.
Temperature checks are being implemented at some construction sites but other contractors with  high numbers of employees entering the site at the same time have stopped doing it because the check was creating a bottleneck at the entrance of the site and creating unsafe conditions for workers.
To get more people at work but with a lower density, unions agreed to have 4 ten hours shifts instead of 5 eight hours shifts and to stagger them.  However even with smaller groups of employees and staggered shifts, social distancing can sometimes be challenging especially for interior jobs.
While construction sites with a low number of floors asked their employees to use stairs to get to their work area, high rises construction sites were confronted by the problem of getting workers to upper floors while respecting social distancing in hoists and elevators. While in the past, crews of workers would get in groups of 20 to 25 people in a hoist, new guidelines requiring a maximum of 4 workers by hoist have significantly extended the time to get crews to their work place.
Read more in the Commercial Observer