Affter the death of two construction workers, the City of New York is considering changing the way it's monitoring safety on construction sites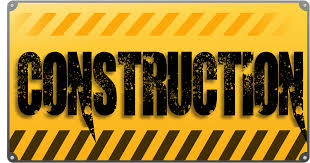 Last September we wrote a blog about a third of NYC construction accident deaths not being counted or investigated by the city. After Crain's reported this continuing problem, Mayor de Blasio acted in a very nonchalant manner and brushed off the issue. Unions workers were outraged by his attitude.
Among the multiple deaths that the city didn't count or investigate last year was the death of Alton Louis, a construction worker employed by CRV Precast. Alton Louis collapsed and died during the summer of 2015 after the subcontractor failed to implement a heat stress program and had him working a full shift during a day when the temperature reached 105 degrees. CRV precast was cited by OSHA for the death of the construction worker, but neither the NYC Department of Buildings nor the NYC Department of Investigation investigated the company. CPR was fined $6,300 by OSHA for the death of Alton Louis while the City looked the other way.
Two weeks ago, two construction workers died in Queens (see previous blog). Crain's reported that one of these construction workers was employed by CVR Precast. The other hard hat who died worked for a firm subcontracted by CVR Precast.
After the deadly accident, City Council Speaker Melissa Mark-Viverito and 17 members called to reform the way the city is counting and investigating construction deaths. On Monday she announced that the council will convene an oversight hearing and explore legislation to "bolster building safety and to examine best practices to ensure these avoidable tragedies never happen again."
Read more in Crain's