Ben Rubinowitz to speak at the NYC Medical Malpractice Litigation 2016 seminar organized by the New York State Bar Association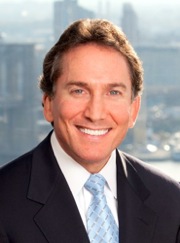 Our managing partner, New York Medical Malpractice Lawyer Ben Rubinowitz will be a panel member at the Medical Malpractice Litigation 2016 NYC Live & Webcast seminar organized by the NYSBA on April 15.   Ben will be speaking on effective methods of deposing the defendant doctor in a medical malpractice case.
This seminar is an excellent opportunity for young and experienced lawyers to keep up to date with recent issues in medical malpractice and to learn trial strategies and techniques from top litigators and distinguished judges. The Agenda includes:
Developments in the Substantive Law
Discovery
Deposition and trial examination of the defendant
Preparation of the defendant for deposition
Cross of Expert
Openings and Summations
View from the Bench
Adjournment
The seminar will take place at the CUNY Graduate Center, 365 Fifth Avenue, New York, NY 10016. It will be also be webcast live.
For more information or to register, click here