Car driver dies after being sandwiched between two tractor trailer trucks in fiery NYC crash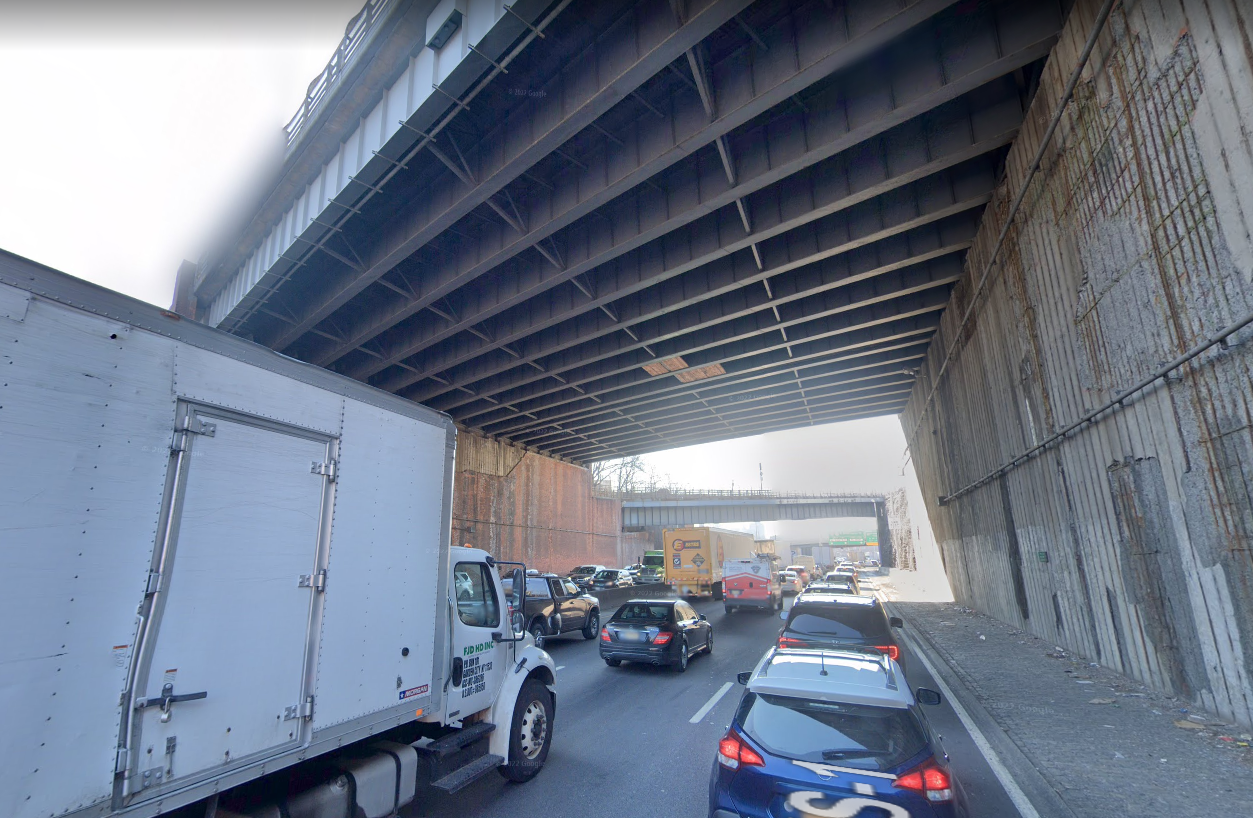 A car driver died in a fiery NYC crash that occurred in the Mount Even section of the Cross Bronx Expressway, underneath University Avenue, around 12:30 am on Monday night.
According to media, 49 year old Shelly Vilsaint from Bayonne, New Jersey, was driving her 2019 Range Rover west bound of the Cross Bronx Expressway in the middle lane when she rear-ended a tractor trailer contracted by the U.S. Postal Service.  Both drivers got out of their vehicles to talk.
The accident was a minor fender-bender for which usually the NYPD does not respond anymore but the woman insisted on waiting for the police. The driver of the truck suggested they pull over but she refused. Both got back in their vehicles and shortly after another tractor trailer rear-ended the Range Rover. The car was crushed between the two trucks and Shelly Vilsaint died at the scene of the accident.
The impact was so intense that it caused an explosion and all three vehicles got caught in a massive fire. The last tractor trailer truck and the Range Rover were completely destroyed by the fire. Firefighters worked all night to put out the fire and all lanes of the Cross Bronx Expressway as well as the southbound lanes of the Major Deegan were shut down until early this morning, creating a traffic nightmare the commuters.
The two truck drivers, a 43 year old man and a 53 year old man both stayed at the scene of the accident. They were evaluated by EMS at the scene of the accident and were found to be ok.
The police are still investigating the accident. Nobody was charged and no arrests were made.
Read more in the NY Daily News
Picture of the Cross Bronx Expressway underneath University Avenue where the deadly crash occurred: courtesy of Google map