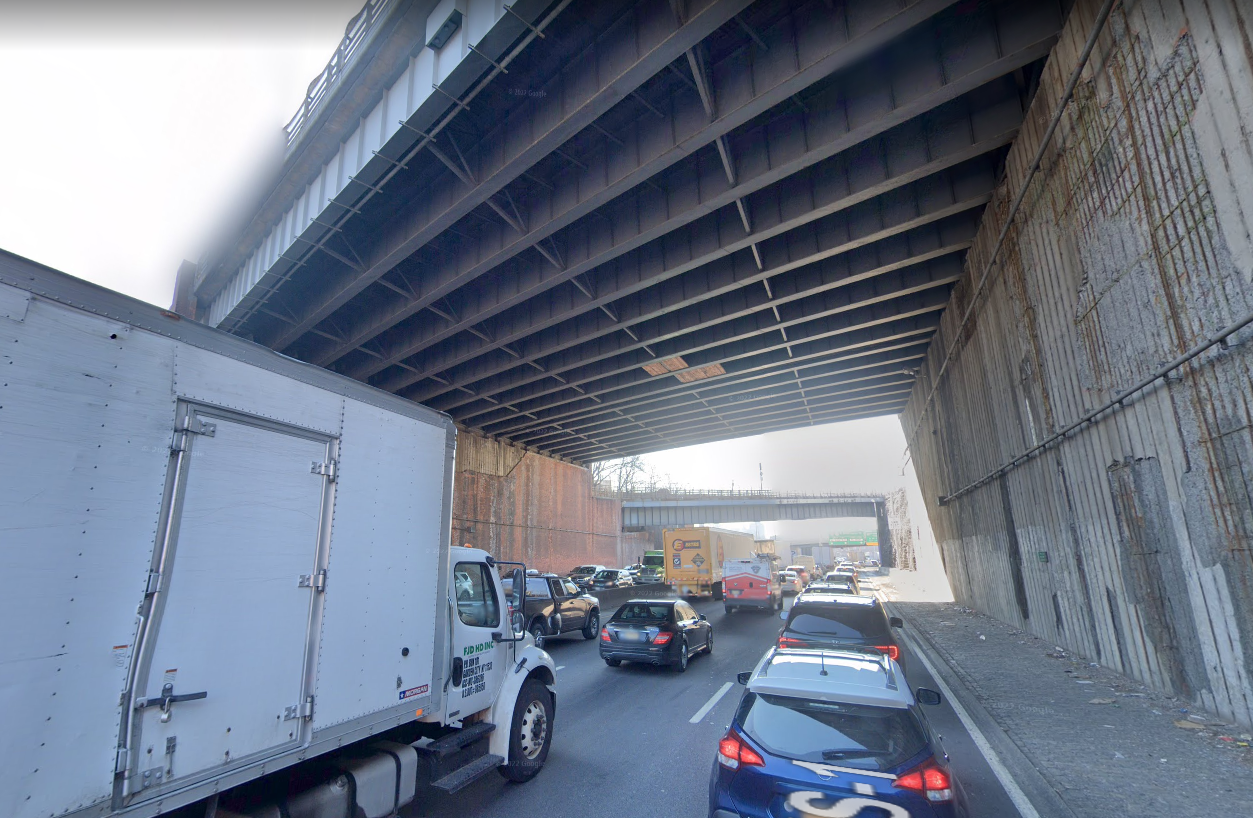 A car driver died in a fiery NYC crash that occurred in the Mount Even section of the Cross Bronx Expressway, underneath University Avenue, around 12:30 am on Monday night.
According to media, 49 year old Shelly Vilsaint from Bayonne, New Jersey, was driving her 2019 Range Rover west bound of the Cross Bronx Expressway in the middle lane when she rear-ended a tractor trailer contracted by the U.S. Postal Service.  Both drivers got out of their vehicles to talk.
The accident was a minor fender-bender for which usually the NYPD does not respond anymore but the woman insisted on waiting for the police. The driver of the truck suggested they pull over but she refused. Both got back in their vehicles and shortly after another tractor trailer rear-ended the Range Rover. The car was crushed between the two trucks and Shelly Vilsaint died at the scene of the accident.