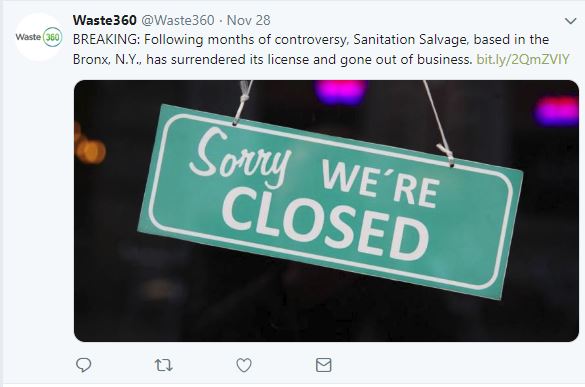 After two people were killed by Sanitation Salvage garbage trucks and ProPublica released an in depth look at the company's dirty business (see previous blog)  the trash hauler came under intense scrutiny.
At the end of last month, Sanitation Salvage sent a letter to the Business Integrity Commission to announce that it had surrendered its license and was going out of business.
After years of exploiting workers and endangering New Yorkers, the company run by the ruthless and heavily politically connected Squitieri Brothers is finally going down. Street safety advocates, labor unions and elected officials are all celebrating the news.