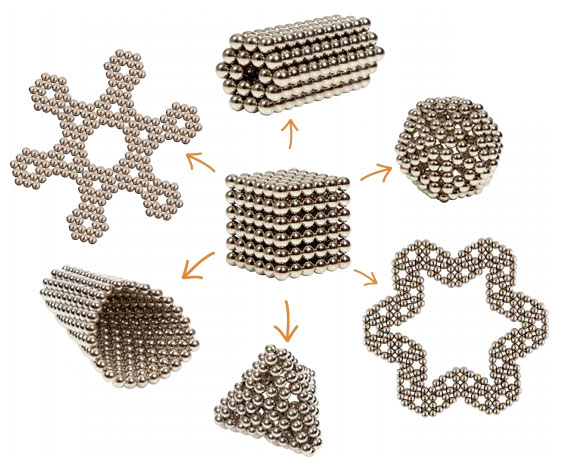 Cases of serious personal injury such as small holes in the stomach and colon, colon blockage, blood poisoning and death have been reported in recent years to the CPSC after children swallowed two or more tiny magnetic stacking balls that attracted one another internally.
High-powered magnetic stacking balls such as Buckyballs,® are marketed to adults as a desk toy and stress reliever. They are used to create patterns and build shapes. They are usually sold in sets of 200 pieces or more in stationery, office supply and gift stores, and also on the Internet.
Even though they are prohibited for children younger than 14, growing reports of incidents led the U.S. Consumer Product Safety Commission (CPSC) to recall Buckyball sets of tiny magnetic stacking balls declaring them a swallowing hazard to young children.