Comptroller Stringer's Audit Uncovers DOB Delays in Addressing Building Safety Complaints and Violations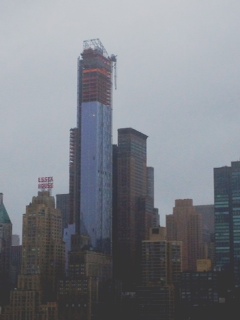 The NYC Department of Buildings is failing to adequately protect New Yorkers from dangerous construction accidents. A recent audit by New York City Comptroller Scott Stringer show that for the 85,000 complaints that the agency received in 2019, the DOB was late in one out of five initial inspection attempts. Additionally when a first inspection took place and resulted in violations for immediately hazardous conditions, the DOB failed to make a legally required inspection  within the 60-day statutory deadline. The DOB' s negligent attitude allows for unsafe building conditions to remain uncorrected, potentially putting New Yorkers at risk of dying or being injured in dangerous construction accidents.
"No one  should have to live or work in fear of debris or unstable scaffolding crashing down on them in a home, place of work, or at any other site in this city," said New York City Comptroller Scott M. Stringer.
How does the DOB respond to complaints of potentially unsafe buildings?
In New York City, anyone witnessing unsafe safety practices on a construction site or an unsafe building can call 311 to report their concern. Other city agencies as well as DOB inspectors also address complaints to the DOB. The complaint is then dispatched to a dedicated unit in the DOB for inspection. The unit examines the complaint and classifies them in 4 priorities :
A priority for complaints that are posing an immediate risk to public safety. A visit from an inspector is required in the 24h following the complaint
B priority for complaints that are serious but do not pose an immediate risk to public safety.  For B type complaints, the DOB has to send an inspector in the next 40 days
C Priority for complaints that the DOB considers non hazardous. For this type of complaints the DOB doesn't have a specific required time frame to send inspectors but tries to visit the location of the complaint in the 60 to 90 days following the complaint
D priority for complaints that are related to quality of life and do not cause hazard. The time frame for an inspector to visit is similar to C priority complaints
When the inspector is dispatched to the site and finds a violation, an OTAH (Office of Administrative Trials and Hearings violation) and/or a DOB violation is issued.
OTHA violations are issued when a construction site or a building is not compliant with the NYC Construction Codes and/or Zoning Resolution. They come in 3 classes
Class 1: immediately hazardous
Class 2 : Major
Class 3: lesser
Violations must be corrected and documents proving the correction must be sent to the DOB. Fines related to the violation must be paid.  If the correction has not been certified as corrected during the next 60 days, the site must be re-inspected by the DOB and must continue to be re-inspected every 60 days as long as the correction has not be addressed.
This system has been created to protect New Yorkers from unsafe building conditions but too often the DOB doesn't abide by its own rules and puts New Yorkers at risk of getting injured or losing their life.
The entire report by New York Comptroller Scott Stringer can be found here