Cyclist critically injured by driver chased by police in downtown Manhattan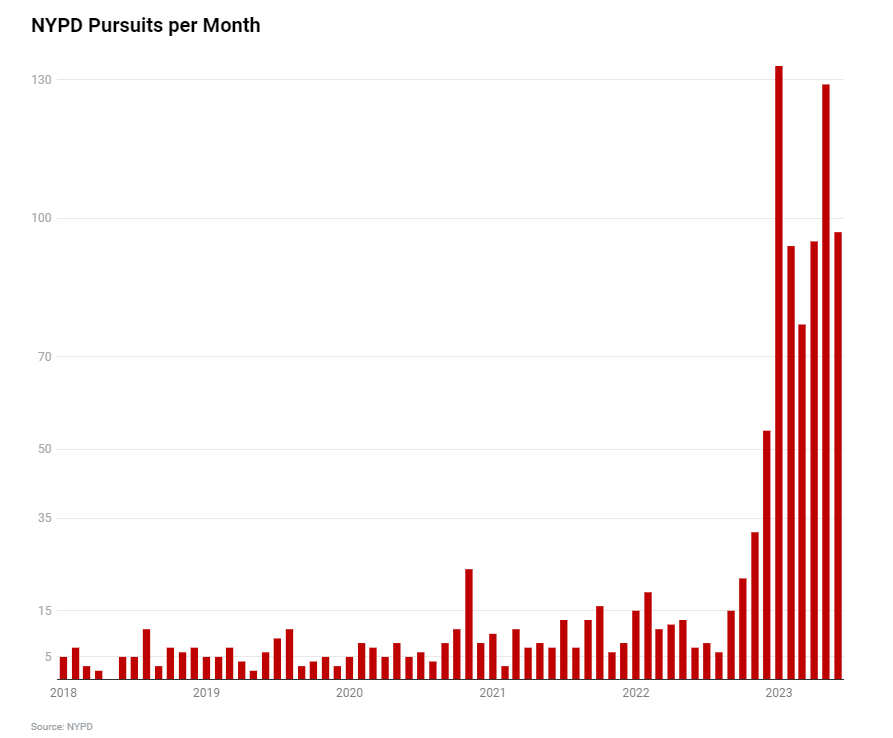 An innocent cyclist was critically injured as she found herself caught in the crossfire of a police chase in Greenwich Village, Manhattan, last week. As law enforcement pursued a fleeing suspect, the cyclist—a 54-year-old woman—became an unwitting casualty.
Behind every statistic, every news headline, and every police chase is a real person—a victim whose life has been upended in an instant and this tragic accident underscores the necessity of examining the procedures surrounding police pursuits to ensure the safety of all individuals involved.
The injuries sustained by victims of police chase accidents can be severe and life-altering. From broken bones and internal injuries to head trauma and emotional distress, the physical and emotional toll is significant. These injuries often require extensive medical treatment, rehabilitation, and ongoing care, all of which can strain a victim's resources and well-being.
The police chase accident in Greenwich Village is not isolated—it's part of an alarming trend
The recent news of ten individuals injured in a separate police chase is a chilling reminder that these accidents are on the rise in New York City. This escalating pattern emphasizes the need for immediate action to address the protocols and practices surrounding police pursuits.
For victims of police chase accidents, legal representation by competent attorneys can make a significant difference in the recovery process. While compensation cannot erase the trauma or pain, it can provide much-needed support for medical bills, lost wages, and ongoing care. Our personal injury law firm has handled multiple police chase car accident cases. Among some of the recent ones, our attorneys successfully represented a police officer hit by a car that was being chased by a cop from an adjoining NY village.
Behind every news report of a police chase is a human story—a story of pain, trauma, and resilience. The victims of police chase accidents deserve justice, compassion, and unwavering support. As personal injury attorneys, we are committed to standing by their side, advocating for their rights, and ensuring that they receive the compensation they need to rebuild their lives. Together, we can work towards safer streets, improved pursuit protocols, and a society where victims find the justice and healing they deserve.