Cyclist teenager dies after colliding with a private sanitation truck in Long Island City, NYC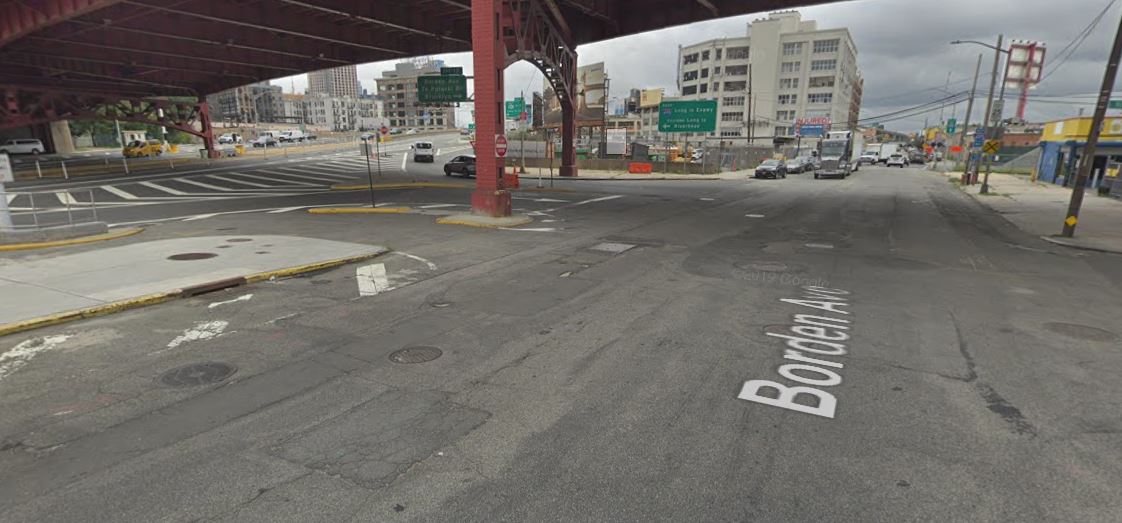 A 14 year old cyclist was fatally struck by a truck in New York City on Saturday afternoon. Mario Valenzuela was riding his bike on Borden Avenue around 2:00 pm Saturday afternoon when a truck belonging to limited Interior Group, a private sanitation company, made a right turn onto 11th street and fatally struck him.
The 33 year old truck driver stayed at the scene of the accident and wasn't charged even though he violated the Right of Way Law.
Last week an off duty cop on a motorcycle was also killed by a private sanitation truck in the Bronx and at the beginning of the month another cyclist suffered critical head injury after he was struck by a dump truck in Gowanus, Brooklyn. Plans to reform the industry and reduce truck roads by having a limited number of companies taking care of specific areas have all been opposed so far.
A dangerous truck road in a an area that becomes more and more residential
Another cyclist was also killed on Borden Avenue in March, just a few blocks away from Saturday's accident. Borden Avenue is a busy truck road with an entrance to the Long Island Expressway.  The intersection where the teenager was killed is right near this entrance. While the area around Borden Avenue used to be an industrial zone only, things have changed in  the last few years with the development of a residential zone under the Pulaski Bridge.  Recently the city opened the Hunter Points Community Library , a $40 million project located a few blocks away from the accident. While more and more families are moving into the newly developed residential area, some nearby streets like Borden Avenue that are known to be very dangerous were never redesigned to respond to these changes.
Mario Valenzuela was going to play soccer with his friends at the Pepsi sign and never came back home. He is the 22nd person to died in a bicycle accident in New York City this year.
The same day a few hours later, another teen cyclist suffered critical injury after being struck by a car in Staten Island. The 16 year old girl was near the corner of New Dorp Lane and Titus Avenue when the car struck her. She was rushed to the hospital with critical injury. Investigation is ongoing. The driver stayed at the scene of the accident but wasn't charged.
Read more in Street Blog
Picture of the location of the accident: Courtesy of Google Map