Defective Hoverboards continue to cause fire accidents and to be recalled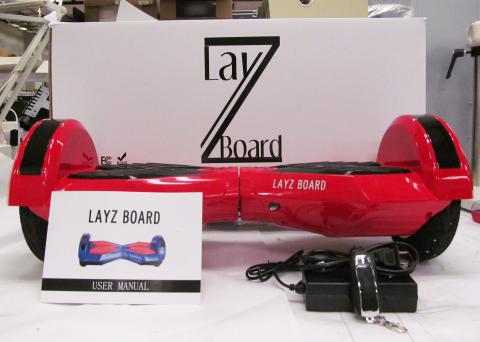 Despite the many fire accidents and injuries caused by defective lithium-ion battery packs in hoverboards, the toy remains among the most popular holiday gifts. If you or your kids own a self balancing scooter or if you are planning to buy one as a gift you should visit the Consumer  Product Safety Commission website and check on the recent Self Balancing Scooter recalls. Here are some of the most recently recalled models:
The Layz Board hoverboard was recently the subject of a second warning by the Consumer Product Safety Commission. According to the agency this hoverboard caused a fire on October 23, 2017, in Manchester Township, Pennsylvania, which destroyed one town home and damaged four others. The hoverboard was the object of a previous warning in May 2017 after two young girls died in a house fire caused by the Layz Board hoverboard on March 10, 2017, in Harrisburg, Pennsylvania
Salvage World just recalled 700 Smart Balance Wheel self-balancing Scooters/Hoverboards. The battery can overheat and pose a risk of smoking, exploding or catching fire
Drone Nerds just recalled 700 HoverBoards due to fire and explosion hazard
Village Mart just recalled 1800 Go Wheels Hoverboards from Four Stars Import because the lithium-ion battery may be defective
900 iHoverspeed  hoverboards sold in black, blue, red and white on Amazon.com, iHoverspeed.com and other online retailers from November 2015 to December 2015 are being recalled and replaced because the battery may be defective and result in fire accidents.
The lithium-ion battery in the Black iLive self balancing scooters can overheat and cause fire therefore Digital Products is recalling 8700 of them for exchange.
Tech Drift is recalling 100 hoverboards due to fire and explosion hazards. Consumers should contact the company for a replacement.
Dollar Mania is recalling 1000 Sonic Smart Wheels Hoverboards because of potential defective battery. One of the Sonic Smart Wheels Hoverboards sold by Dollar Mania caught fire in Louisiana in 2017 resulting in approximately $40,000 of property damage to a consumer's home.