Elderly pedestrian unconscious after being run over by NYPD Tow Truck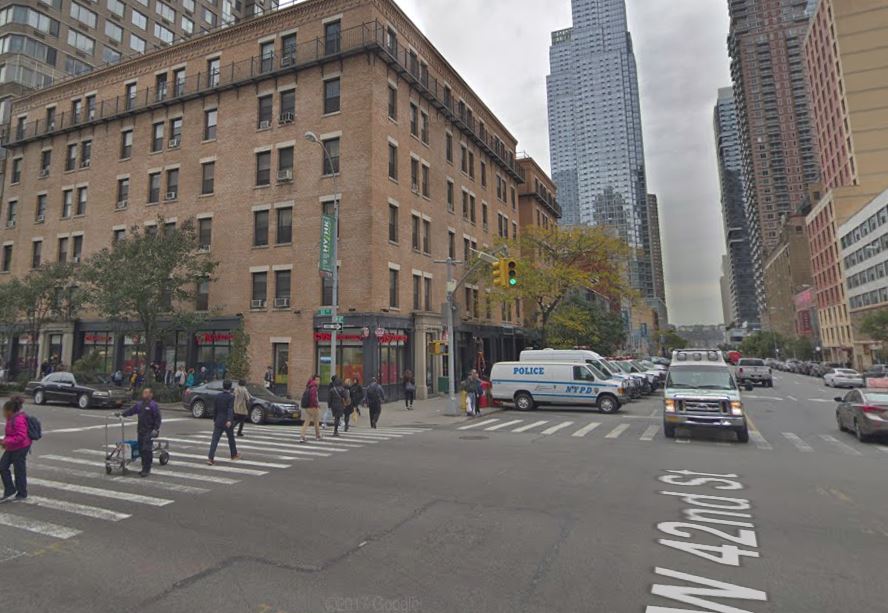 A pedestrian was injured after being ran over by a NYPD tow truck last Thursday around noon at the intersection of 42nd Street and 10th Ave. The elderly man was walking with a cane in the middle of the crosswalk on 42nd street when he was run over by a NYPD tow truck that was making a left turn from 10th Avenue onto 42nd Street. The pedestrian had the green light.
According to witnesses, the driver of the tow truck wasn't paying attention to the road and didn't yield to pedestrians. She made a very sharp turn while there were still people in the crosswalk and she didn't even realize that she hit someone. A witness told the Gothamist "she was driving like crazy".
After pedestrians screamed at her, the tow truck driver stopped near the scene of the accident but never left the truck to check on the unconscious man. She remained inside the truck while she was questioned by traffic supervisors.
Another police officer stayed by the injured pedestrian until the first responders crew arrived and transported him to the hospital. The current condition of the elderly pedestrian is not known.
Picture of the location of the accident: courtesy of Google