NYC construction accidents, injuries and fatalities continue to rise sharply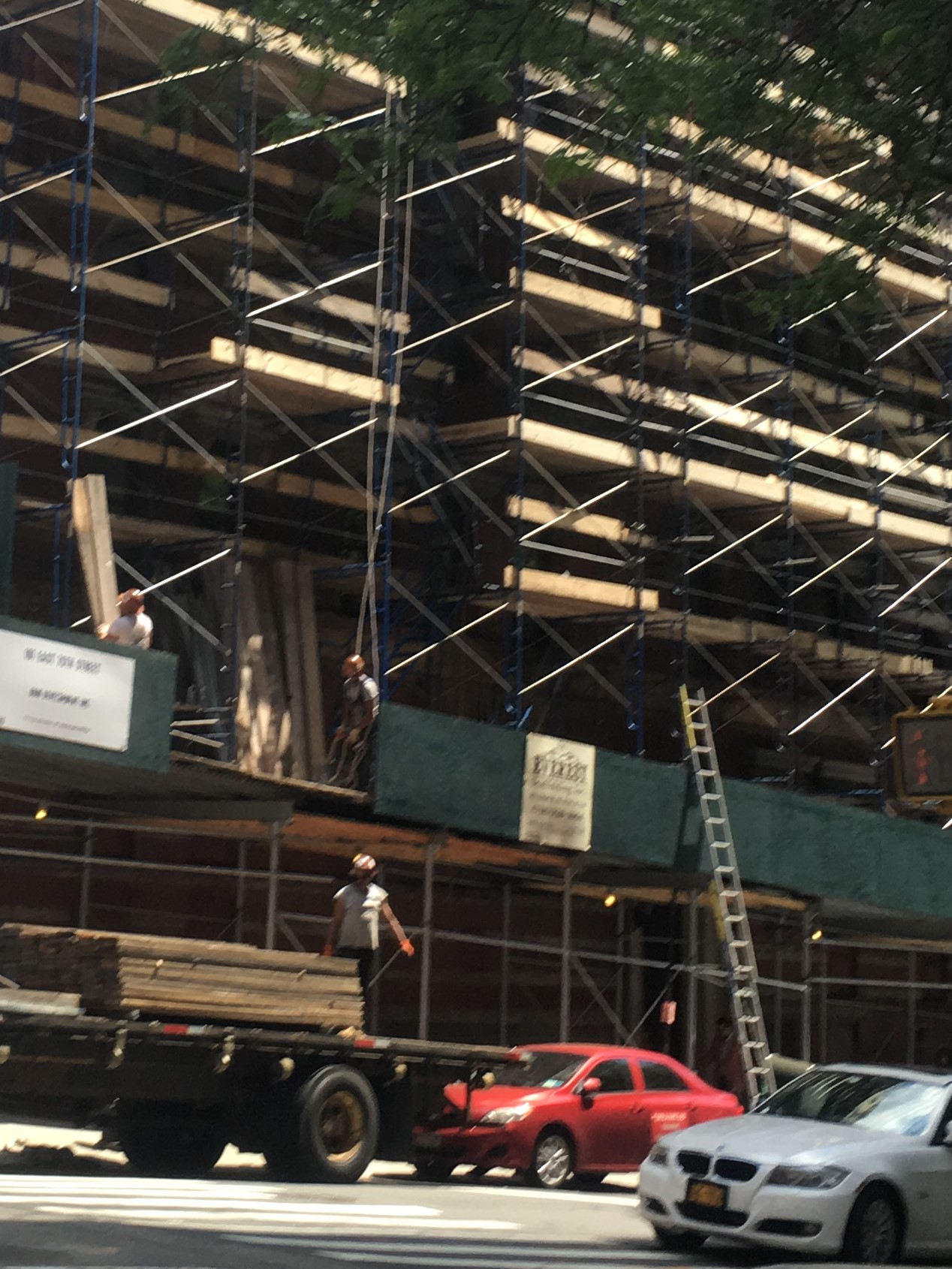 The number of construction accident fatalities in New York City recorded by the DOB doubled during the first seven months of 2018 compared to the same period of 2017. The DOB data does not include fatalities from transit and roadway projects, as well as health emergencies, that are not in DOB's jurisdiction and usually approximately account for an additional third of the DOB numbers. These numbers are usually recorded by OSHA but are not available so far.
8 construction workers died between January 1st 2018 and July 31st 2018. The year before, 4 of them died during the same period of time. Injuries also rose by 17% from 401 to 469 while the total number of construction accidents went up 18.4% from 386 to 457.
Among the 8 workers who died, 4 of them died while working on a Manhattan construction site , 2 of them while working on a Queens site, one of them on a Brooklyn site and one of them on a Bronx site. Sadly most of these deaths might have been prevented if safety rules had been proprely implemented and respected.
4 construction workers died in Manhattan
On January 23rd, Ju Cong Wu, a 33 year old elevator foreman working for U-Tek Elevator, was standing on a platform in an elevator shaft while working on the installation of a new elevator. He wasn't wearing a safety harness and wasn't tied to anything. The non unionized construction site had no safety lines. At one point the platform started to move upward uncontrollably. The young worker tried to jump to the machine room located on another platform but instead he fell 9 stories down the shaft and died. A full stop work order as well as a DOB violation were issued for the construction site of Sam Chang's hotel project located at 111 East 24th Street. The death of Ju Cong Wu was the second death at a Chang's McSam Hotel Group site in the last 5 years. In 2014 a construction worker was crushed to death by a concrete slab during the construction of the Hilton Garden Inn on West 27th Street.
On May 26, Harry Ramnauth, a 67 year old security guard was fatally pinned under a 2300 pound glass panel at the construction site of the Central Park Tower, a luxury supertall skyscraper located at 217 West 57th street. The inspectors found that at the time of the accident the panel was lifted in an unsafe position and that it was accidentally hit by another worker trying to lift a piece of HVAC metal duct. A full stop work order was issued as well as an aggravated level 2 ECB violation for failing to safeguard and a DOB violation.
On July 12th a piece of scaffold dislodged and fell twelve stories, fatally stricking Angel Ezpinoza, a 28 year old construction worker from Staten Island, on the head. A full stop work order was issued as well as a DOB violation for failure to safeguard.
4 days later, on July 16th, a 40 year old maintenance worker died from electrocution at 36 Groove Street. According to the inspection report, the worker failed to de-energized the electrical circuit before performing an electrical installation in a bathroom. He suffered a 120 volt electrical shock. 3 ECB violations were issued one for unapproved and unsafe wiring, unsupported boxes, unsecured splice boxes, failure to provide a GFCI, and failure to provide a lamp guard for temporary lights, one of failing to post an electrical permit and one for using the electrical room for storage.
Two construction workers died in Queens
On January 23rd, 26 year old John Davis was doing renovation work without a permit at 62-98 Saunders Street in Rego Park when he fatally fell 6 stories from a window. The young man was working without any safety equipment. Two ECB violations as well as two DOB violation and a stop work order were issued.
On March 13th, 35 year old Edgar Pazmino died in a forklift accident at a construction site located on 89th Ave near 150th Street in Jamaica. He was riding on the back of a forklift driven by a non certified operator and fell to his death during the ride. The two men were transporting windows for storage. During the trip, Pazmino fatally fell to the ground. Pazmino who moved from Equator two years earlier, was working for Westside Windows and often predicted "I am not going to survive". Previous to this one the construction site had already been issued 4 stop work orders in 2017. It also had 50 active violations at the time of the accident.
One construction worker died in Brooklyn
On March 1st, a construction worker fatally fell to the ground after a bunch of ceiling joists collapsed on him and knocked him off the 6th floor scaffold. The ceiling joists were tied together with a band and placed on the top of the Concrete Masonry Unit exterior walls of the sixth floor. The accident occurred after the worker removed the band that was holding the joists together. A full stop work order and a DOB violation were issued.
On construction worker died in the Bronx
On April 19th, a hoist that wasn't proprely secured fatally fell on a worker at a construction site located at 5454 East 166th Street. The worker was on the eighth floor securing a piece of plywood wingwall when he stepped onto a bucket to look over the gate. As he was stepping on the bucket the hoist fell on him. An aggravated Level 2 ECB violation was issued for improper and unsafe use of a hoist.
It is imperative that the City and State implement strict measures to protect employees at construction sites. The NYC DOB must also increase the frequency of safety inspections at job sites.