Holding Negligent Contractors Accountable: The Case of the 2018 Brooklyn Fatal Trench Collapse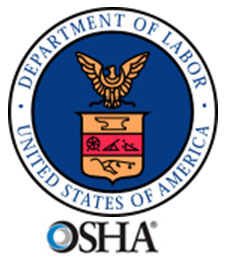 As construction accident attorneys in New York City, our commitment lies in ensuring the safety and well-being of workers in the construction industry. We are dedicated to upholding the rights of workers who have suffered due to the negligence of employers. A recent case highlights the importance of enforcing safety regulations in construction and the consequences faced by a New York contractor for willfully exposing employees to dangers that led to a fatal trench collapse in Brooklyn in 2018.
In September 2018, a horrific trench collapse in Brooklyn resulted in the tragic death of a worker. The U.S. Department of Labor's Occupational Safety and Health Administration (OSHA) launched an investigation into the incident, revealing shocking negligence on the part of the contractor, WSC Group LLC. The OSHA investigation found that WSC Group LLC had willfully failed to provide an adequate protective system for employees working in the trench. This negligence exposed workers to serious excavation hazards that ultimately led to the worker's death. The gravity of the situation was undeniable, and OSHA issued citations against the company.
WSC Group LLC, however, chose to contest OSHA's citations before the Occupational Safety and Health Review Commission. The case took an unexpected turn when the Kings County District Attorney's office pursued a criminal case against the company's owner, Jiaxi "Jimmy" Liu. In March 2023, Liu was convicted of criminally negligent homicide and other charges related to the trench collapse.
In July 2023, an administrative law judge concluded the commission case after the U.S. Department of Labor and WSC Group LLC reached a civil settlement. This settlement upheld the citations against the company and imposed penalties amounting to $50,000 for the violations. Additionally, the settlement included a crucial stipulation: WSC Group LLC declared it had ceased operations and would never engage in construction work again, while Liu would be prohibited from owning, operating, supervising, or managing any company involved in construction work.
This settlement is a significant victory for worker safety and justice. It not only affirms OSHA's findings and citations but also sends a powerful message to negligent contractors. The consequences of disregarding safety regulations and exposing workers to hazardous conditions can be severe, both legally and financially.