In a race for Medicare dollars, nursing homes are luring short term rehabilitation patients with luxurious amenities but neglect medical care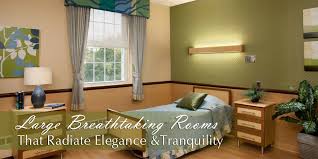 Many nursing homes have attractive lobbies and enticing amenities but neglect to provide medical care to their patients.  Geriatric researchers call this disconnect "the chandelier effect". Because short term medicare patients are much more lucrative than long term medicaid patients, nursing home are investing in luxurious facilities but most often neglect medical care. Very often these luxurious facilities are understaffed in nurses and aids and do not have doctors on staff that can provide the intensive care that rehabilitation requires.
In an excellent article Katie Thomas from the New York Times describes how some patients who were promised amazing care ended back in the hospital with infections and bedsores. Katie Thomas also denounced how this race for profitability is marginalizing long term medicaid patients with extensive medical needs.
In New York for example, the Medford Multicare Center for living on Long Island recently open the "LUX" wing for short term rehabilitation with all kind of bells and whistles to lure patients while last year nine of its employees were arrested for negligence that caused the death of patients and injured several others (see previous blog)