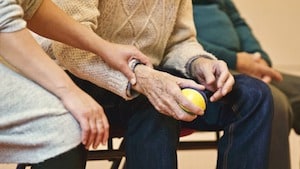 Amidst growing concerns about the quality of care in nursing homes, the Centers for Medicare & Medicaid Services (CMS) recently introduced proposed guidelines aimed at improving staffing levels. However, a new estimate by the Kaiser Family Foundation (KFF) has revealed that a staggering 81% of nursing home facilities nationwide, and a staggering 90% of for-profit facilities, would need to hire additional registered nurses (RNs) or nurse aides to meet these standards.
Under the proposed rule, nursing homes would be required to maintain a minimum of 0.55 RN and 2.45 nurse aide hours per resident day, along with having an RN available on staff 24/7. This rule is a response to long-standing concerns about inadequate staffing negatively affecting the care provided to nursing home residents.
Predictably, industry leaders have voiced their reservations about this proposal, arguing that a nationwide nursing shortage makes it nearly impossible for facilities to meet these staffing targets. The effects of the COVID-19 pandemic have further exacerbated this issue, with many workers leaving their positions due to burnout, low wages, and the intense stress associated with caring for vulnerable populations during a public health crisis.