In order to reduce truck accidents and curb pollution, NYC Sanitation unveils a Commercial Waste Zones Plan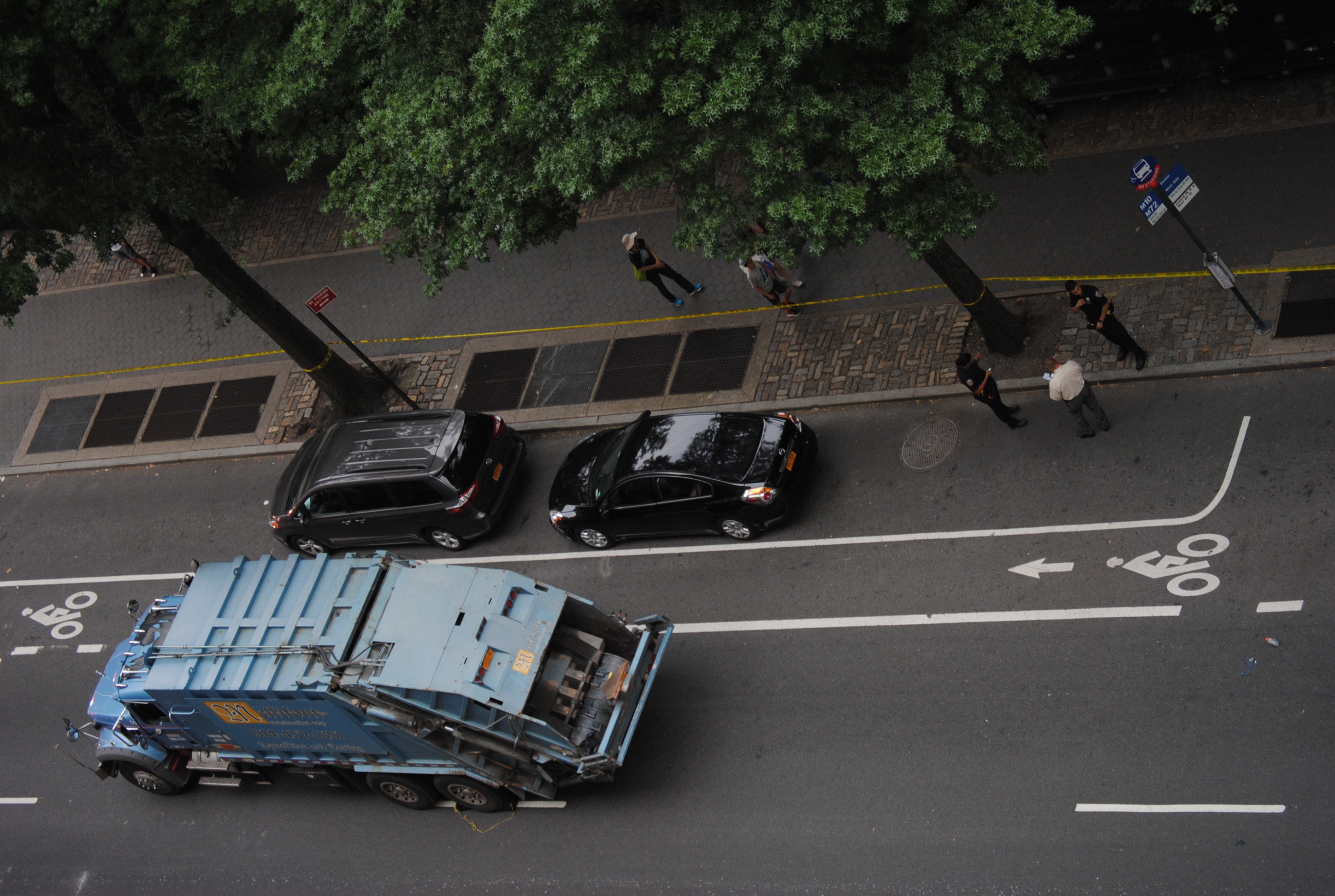 Private garbage trucks are among the most dangerous vehicles in New York City. 5 people died and 73 were seriously injured in commercial waste truck accidents in NYC over the last two years (2017 and 2018).
After years of complaints by street safety advocates, the NYC Department of Sanitation finally released a Draft Generic Environmental Impact Statement (DEIS) for its Commercial Waste Zones plan.  This plan is the blueprint to reform the dangerous waste hauling system in New York City.
The actual system allows for 90 different private garbage truck companies to service 100,000 businesses anywhere in the city. As a result, garbage truck drivers and trash collectors are assigned long routes that they have to service each night. Trash collection is one of the most dangerous jobs in America. In New York City a commercial trash worker can pick up to 30 tones of commercial waste during the course of a daily shift that can last for up to 16 hours.  It is also common knowledge that some of them s are exploited and make between $40 and $80 a night while their unionized colleagues can make up to $100,000 a year.
It's not surprising then that some commercial garbage trucks turn into real death machines for the rest of the traffic surrounding them.
By implementing 20 commercial waste zones, the new plan will lead to a reduction of 60% of the total mileage of commercial garbage trucks. As a result the risk of accidents should sharply decline as will the emission of CO2 in the air. Each of the areas will be served by 3 to 5 private waste haulers companies that will be selected through a competitive process.  The plan also includes a greater effort into recycling and organic diversion that  is expected to create 165  new jobs. Additionally new regulations will be developed to better protect workers from abuse
Read the press release