Kia is recalling 410,000 vehicles for potentially defective airbags that might not deploy during a crash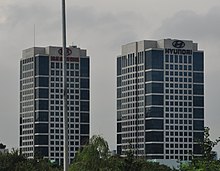 Some Kia vehicles may have defective airbags that may not deploy proprely in case of an accident according to a recall issued yesterday by the company.  The recall is affecting 410,000 vehicles including:
253,281 Kia Soul manufactured between July 25, 2016 and December 24, 2018
47,690 Kia Sedona manufactured between July 12, 2016 and January 10, 2019
953 Kia Soul EV manufactured between May 18, 2017 and September 28, 2018
108,693 Kia Forte manufactured between March 2, 2017 and July 27, 2018
2 Kia Forte Koup manufactured on October 4, 2017
In all these vehicles, the Airbag Bag Control Unit (ACU) may be defective. An unexpected contact between the ACU cover and the Electrically Erasable Programmable Read-Only
Memory (EEPROM) chip on the ACU's Printed Circuit Board (PCB) may damage the unit and prevent the airbag to deploy in case of an accident. If the airbag unit is damaged , the Airbag warning light will light up and the code B1620 will appear. B1620 is a diagnostic trouble code indicating that the airbag in unable to deploy.
All vehicle owners affected by the recall will be notified by mail between March 21st and March 25th 2022 and asked to drop their vehicle at a Kia dealer to address the defect at no cost for them. Cars that have the airbag warning light on with the B1620 code on will have the Airbag Bag Control Unit replaced. Cars that do not have the warning light on will need a software update that will assure that airbags are deploying even if the condition related to the recall occurs.  All dealers will be notified on March 17th 2022.
The potentially defective airbag units are MODULE ASSY-AIR BAG that have all been manufactured by Hyundai Mobis.
When a crash occurs and the airbag does not deploy, the occupant of the car is thrown forward and can potentially suffer facial fractures, permanent scarring and sometimes death.
See the recall notice 
Picture of the Seoul headquarter of Hyundai Motor Group that owns Kia