Hazards faced by construction workers during cold weather and how to prevent them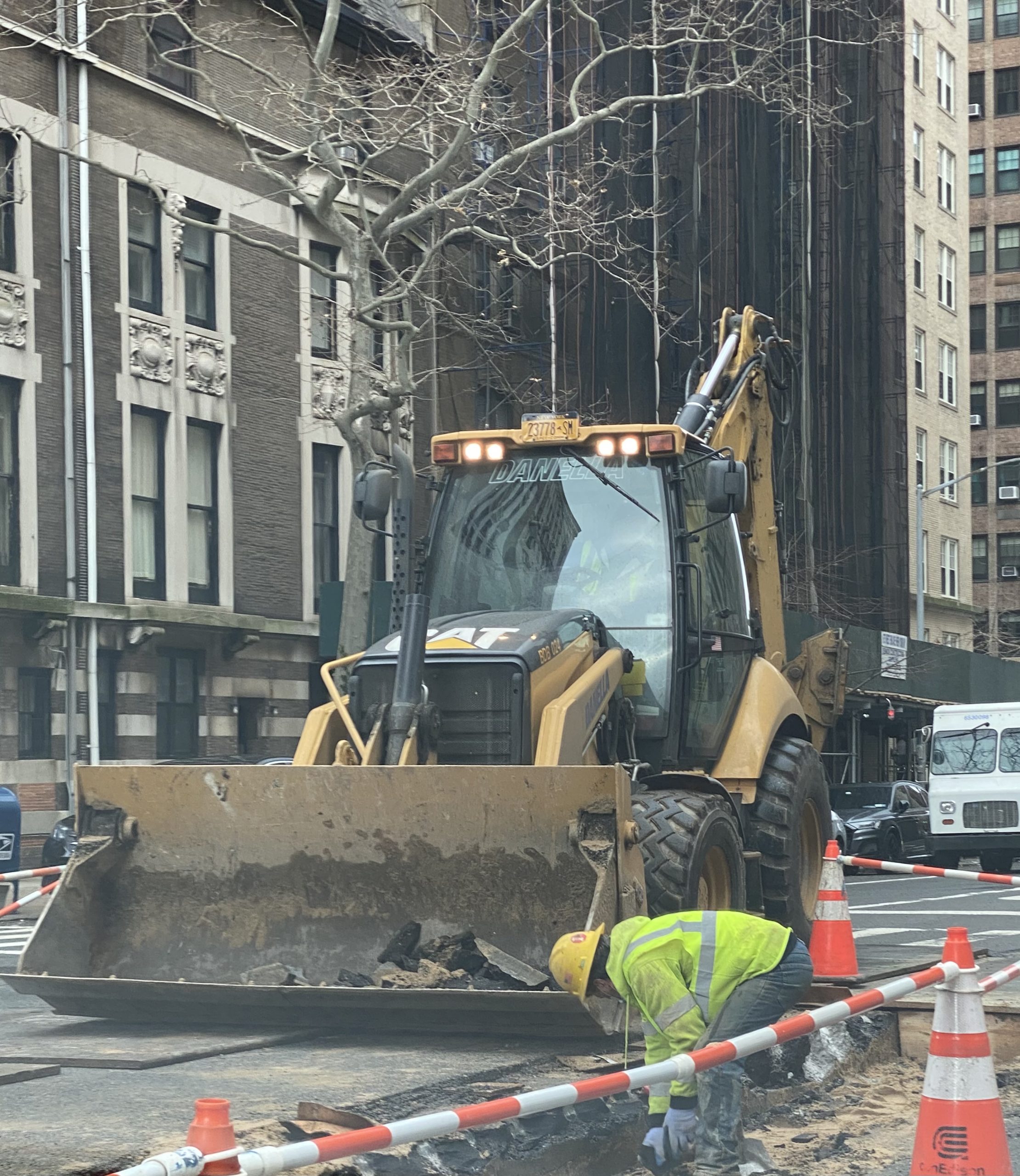 Some construction workers, especially those working on emergency repairs are required to work for long period of time in sub-zero temperatures and as a result they might suffer cold related illnesses and injuries such as Hypothermia, Frostbite, Trench Foot and Chilblains.
How to prevent cold illnesses?
The most important way to prevent cold illnesses is to wear appropriate clothing that are made for cold, wet and windy conditions. Dressing with layers of loose fitting clothes that can be adjusted depending on the outside temperature and always wearing a hat that covers ears and if necessary a knit mask. Waterproof and insulated gloves as well as socks and waterproof and insulated shoes that keep the body dry are necessary when working outside for a long time. Additionnally. it is always a good idea to bring extra clothes to change  in cases clothes get wet.
Drinking warm and sweet beverages but avoiding caffeine and alcohol as it causes the body to loose heat.
Working with a teammate to monitor signs of cold-illnesses on each other:

Signs of hypothermia includes shivering, fatigue feeling, uncoordinated movements, confusion and ultimately passing out.
If the skin freezes and becomes red with grey and white patches and the area is numb, it is a sign of frostbite and blisters is the next step
Trench foot is another cold illness suffered by construction workers when feet are exposed too long to wet and cold. The skin becomes red and swollen and results in numbness and tingling pain as well as cramps. Blisters or ulcers as well as bleeding under the skin can occur and in the worst cases gangrene.
Chillblains are the result of repeated exposure of the skin to the cold. It causes permanent damage to the capillary beds and make the skin more vulnerable at each cold exposure. Redness, itching, possible blistering and inflammations as well as ulceration in the worst cases are the symptoms.

Workers must take take frequent breaks in a a warm area to recharge the body and change if necessary to make sure your body stays warm and dry.
Making sure that all workers are well protected from cold weather hazards is also part of the responsibilities of the contractors, site mangers and construction company owners. When they fail to do so, construction workers can get injured and may hold their employer liable for their negligence.