Negligent Queens construction company ranks second of worst Q4 2021 OSHA violators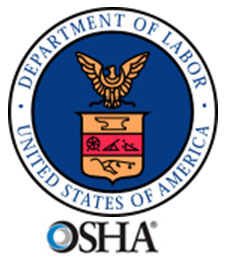 After a hard hat fatally fell 60 feet during demolition work on one of its construction sites, Richmond Construction, based in Queens, NYC, was hit by a $374,603 OSHA fine. This is the second highest OSHA fine for the last quarter of  2021.
Last May, a 49 year old worker hired by Richmond Construction was working on the demolition of the Flatbush Bank Building in Brooklyn. He had just finished breaking apart a section of the roof with a jackhammer and was  walking on the top of the exposed side when a piece of concrete on which he was standing broke apart. The man fell 60 feet down to the ground and died. The worker was not using proper safety equipment and had no training to execute such a dangerous job.
The OSHA investigators found that Richmond Construction failed to provide lifesaving fall protection and did not train employees to recognize and avoid fall hazards. The contractor was cited for 9 willful, repeat and serious violations including:
failure to provide employees with effective fall protection and fall protection training
failure to have a competent person inspecting the roof and the fall protection system before employees start to work on it
failure to use a qualified person to supervise the horizontal lifeline
failure to ensure that the lifeline system was supporting a minimum of 5,000 pounds
failure to ensure that workers connect their their fall protection lanyards to anchor points below their harness rings
Failure to provide ear and eye protection to employees using a jackhammer
Fall is the number one cause of death for New York construction workers. Making sure that construction workers are proprely protected and work in a safe environment is the legal responsibility of the contractor.  Richmond Construction failed to do so and as a result a young man died.
Read more in Construction Dive