New York Personal Injury Attorney Christopher Donadio to speak at the NY ABOTA & DANY Panel on "How to Effectively Use a Neurosurgeon in the Courtroom" tomorrow on Zoom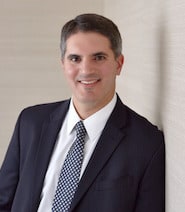 Our partner, Christopher Donadio will be one of three Distinguished Panel Members at the "How to Effectively use a Neurosurgeon in the Courtroom" CLE program organized by The New York City Chapter of the American Board of Trial Advocates (ABOTA) & The Defense Association of New York tomorrow from 5:00pm to 7:00 pm EST via ZOOM.
Christopher will speak about the Plaintiff's Perspective while the second panel member, Jenine Gerrard, a defense attorney with Lewis Brisbois Bisgaard & Smith LLP will speak about the Defense Perspective. The other member of the panel is Dr. Christopher Allyn Lycette, a Board Certified Neurosurgeon. The program will be moderated by Sean Dugan, an attorney with Martin Clearwater & Bell LLP.
Suitable for both  experienced and newly admitted attorneys, the panel fulfills 2 CLE skills credits. It is not too late to subscribe for this 2-hour Zoom Program that will start tomorrow, Tuesday November 12 at 5:00pm. Click here to subscribe or download the PDF