New York Personal Injury Lawyer Richard Steigman to chair the NYSTLA "2017 CPLR Update"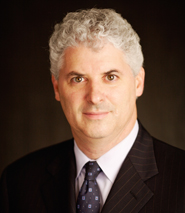 Our partner, NY injury attorney Richard Steigman will be the chair of the "2017 CPLR Update" seminar organized by the New York State Trial Lawyers Association. The Co chair will be Judge Ariel E. Belen (Ret.), JAMS Mediator & Arbitrator, Justice, Appellate Division, Second Department. The seminar will cover all new recent developments in the field of New York Civil Practice. Participants will be updated on  the recent legislative changes and court decisions in this field.
The seminar will take place Tuesday January 24 from 6:00 to 9:00 pm at the NYSTLA Office. The address is 132, Nassau Street, Second Floor, New York, NY 10038.
To learn more about this seminar or to register please click here